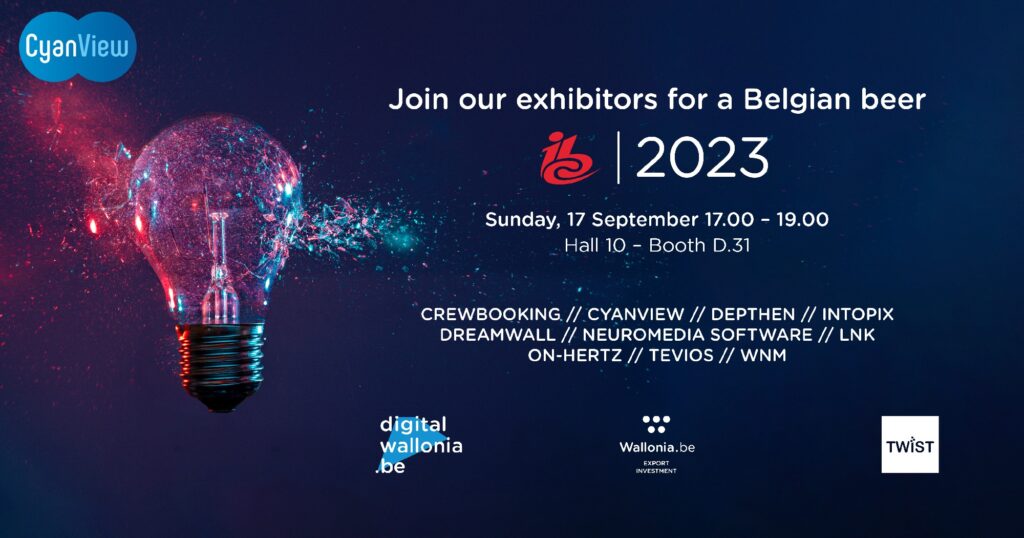 👉🏻 Book your meeting with the team !
Cyanview will be once again in Amsterdam for the IBC Show 2023 from September 15-18.
Join us at our booth, 𝟭𝟬.𝗗𝟯𝟭𝗴 on the Belgian Pavilion, to discover our latest innovations and get hands-on with our products 📹
As always we'll have multiple setups to illustrate what you can do with Cyanview products and how they can be part of your workflow.
We'll feature all the integrations we cover for the three main markets we operate in:
– Specialty Cameras on top-tier Broadcast productions
– Cinematic Multicam Live Events
– Remote Production
Including a lot of demos and integrations:
– Mini-cameras
– Dreamchip, Marshall…
– PTZ
– Canon, Sony FR7, Panasonic (including scene files management)
– Drones & cable cams
– Discover our new RIO Air. It's our RIO module in small form factor designed for aerial applications.
– Remote Prod
– Camera control via the data tunnel of LiveU and Haivision cellular backpack systems
– Camera control via 4G with RIO
– Cinematic Multicam Live Productions with large sensor cameras using Cine cameras from Sony, Canon & RED (FX9, C300-III, V-RAPTOR) and large sensor cameras on gimbals: Sony FX3, Canon C70.
– Complete workflow with Camera Shading, Lens Control (Cabrios, Cine-Servos, non-motorized lens with external motors) and Color Correctors (VP4, AJA ColorBox, Flanders BoxIo)
Register for FREE with our code: IBC7548
We look forward meeting you, see you in Amsterdam !
Cyanview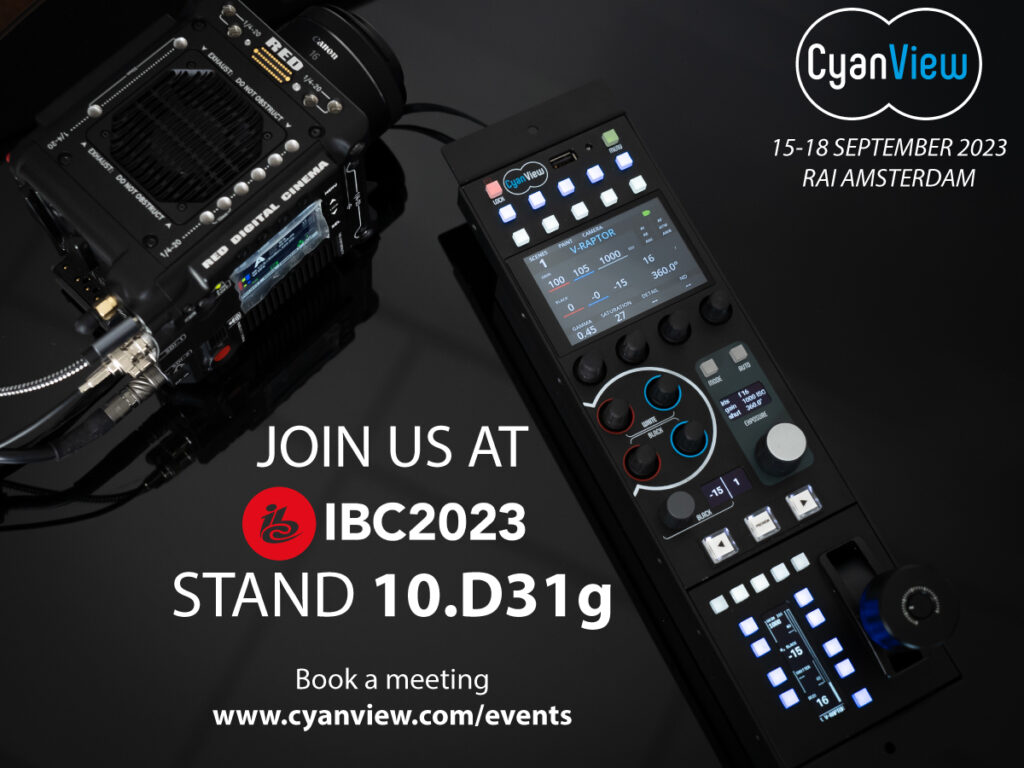 ---