Introduction
For years, Cyanview proposes solutions for shading specialty cameras and integrating them in the main broadcast workflow and the Cyanview system is used on major sports events worldwide for these purposes.
Beginning of 2022, Cyanview released an original solution dedicated to Cinematic Multicam Productions. These productions are driven by the cinema world where customers are more demanding on image quality and creativity. They put less emphasis on workflow robustness as broadcast productions do for live events but they, off course, still want to produce high-end productions with great visuals.
Typically, Cinematic Multicam Productions are using large sensors camcorders and a wide range of external motorized lenses, from expensive cine lenses to prime lenses with Tilta motors. Even if their budgets are tighter than broadcast ones, the complexity of these productions is growing and they require workflows similar to broadcast productions.
The solution proposed by Cyanview for Cinematic Multicam Productions, such as concerts operas and in this use case fashion shows, offers a coherent workflow for shading of large sensors camcorders and controlling external lenses!
Planipresse
For over 30 years now, PLANIPRESSE has provided both equipment and shooting services to the leading French TV networks, production companies and press and communications agencies.
Planipresse has a wide range of cameras , either ENG or live-production configurable, DSLR and DSLM camera bodies, large sensor cameras, PTZ cameras and broadcast camcorders and offers multi-camera services flight-cased for quick and easy deployment to meet all kinds of shooting needs: concert videos, TV-shows, live events, conferences, etc…
The Fashion Week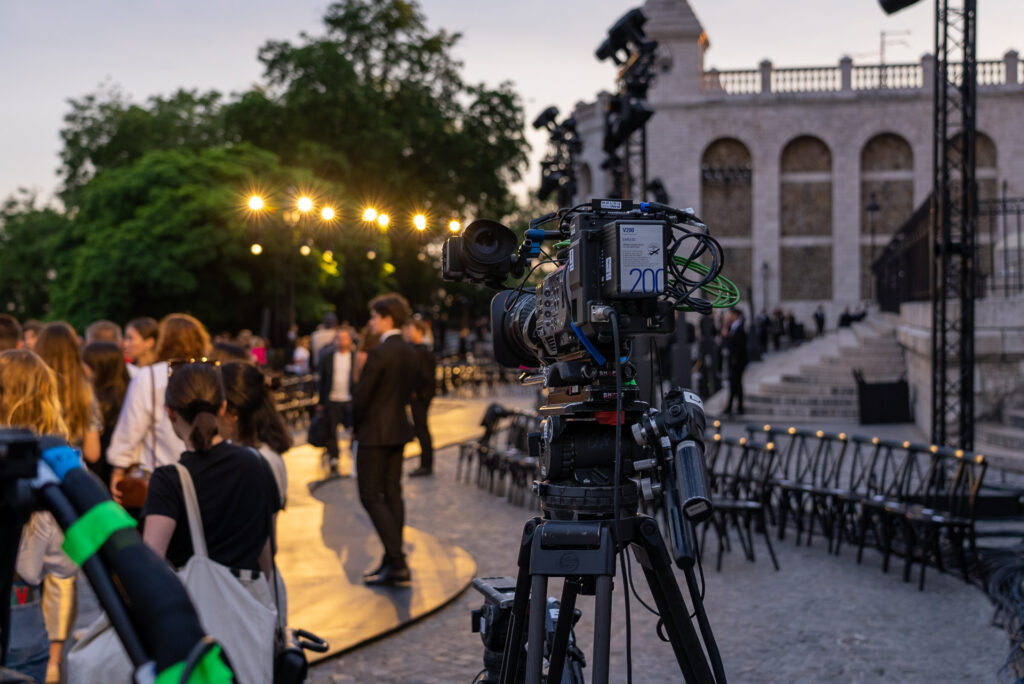 During the Paris fashion week SS23 for menswear and haute couture Planipress deployed their flypack kits and teams of technicians to cover a dozen of fashion shows while using the CyanView system.
Setups
One of the event was the AMI show for which the runway was created on the Parvis du Sacré-Cœur de Montmartre in Paris. Combined with twelve RIOs Live and RIOs all installed on full frame Sony FX9 cameras, twelve Cyanview RCPs were installed in the on-set control room. Here is a breakdown of the setup :
– Nine Sony FX9s were connected to one RCP each over smpte fiber via the Sony XDCA-FX9 Extension Unit;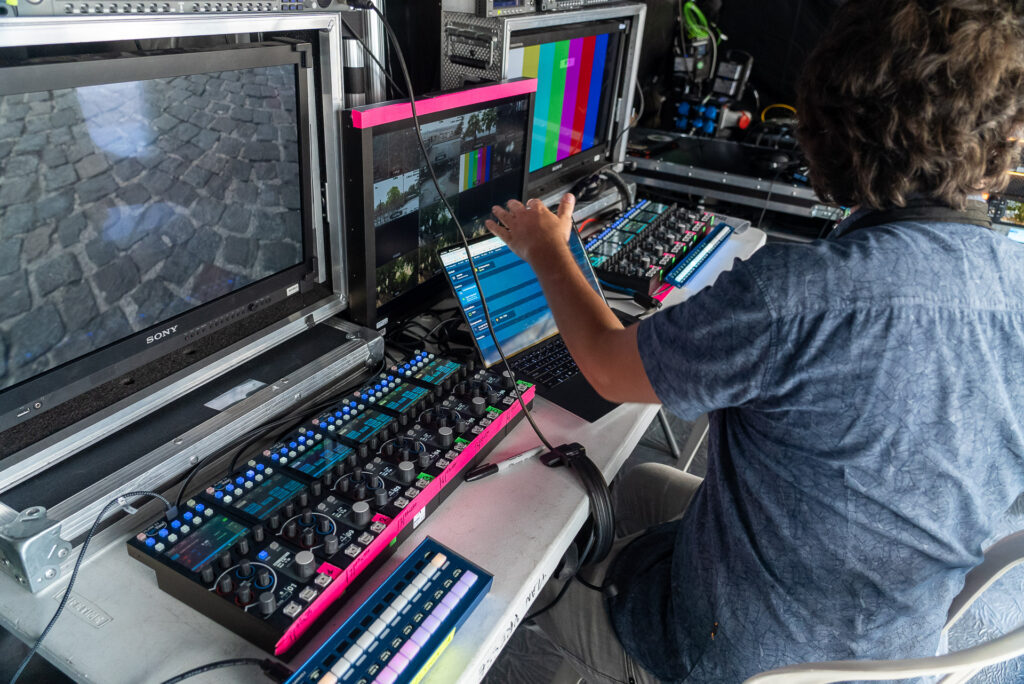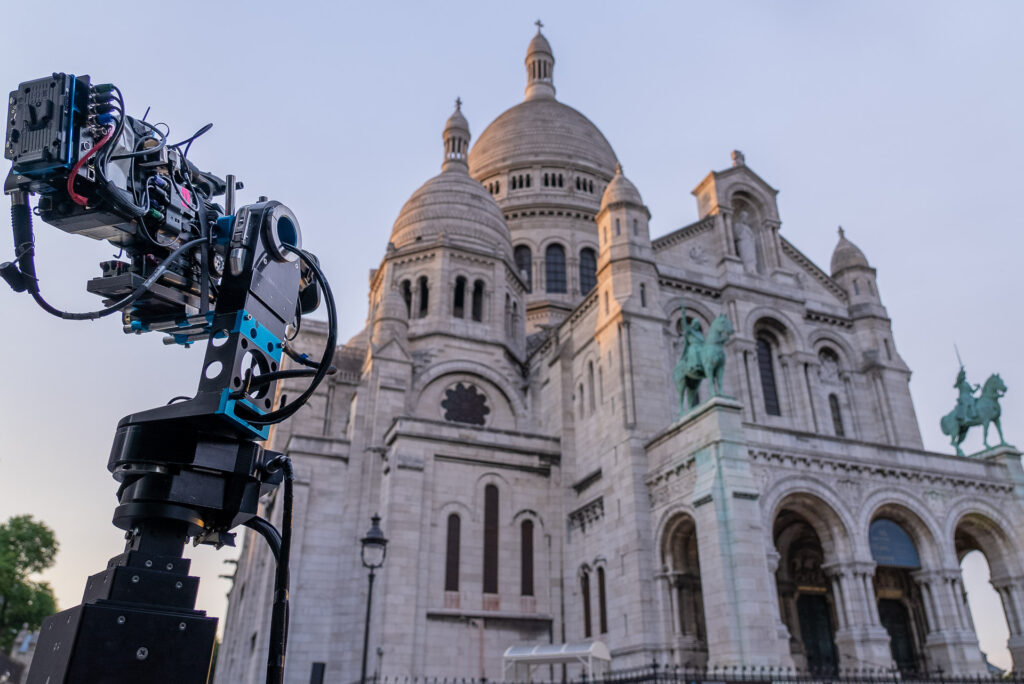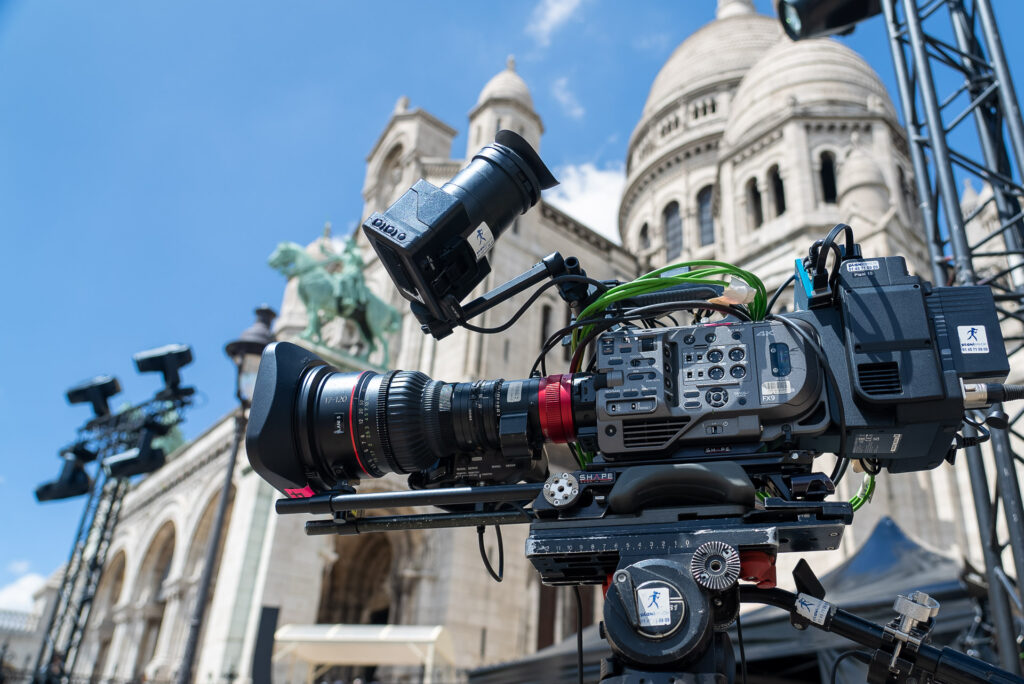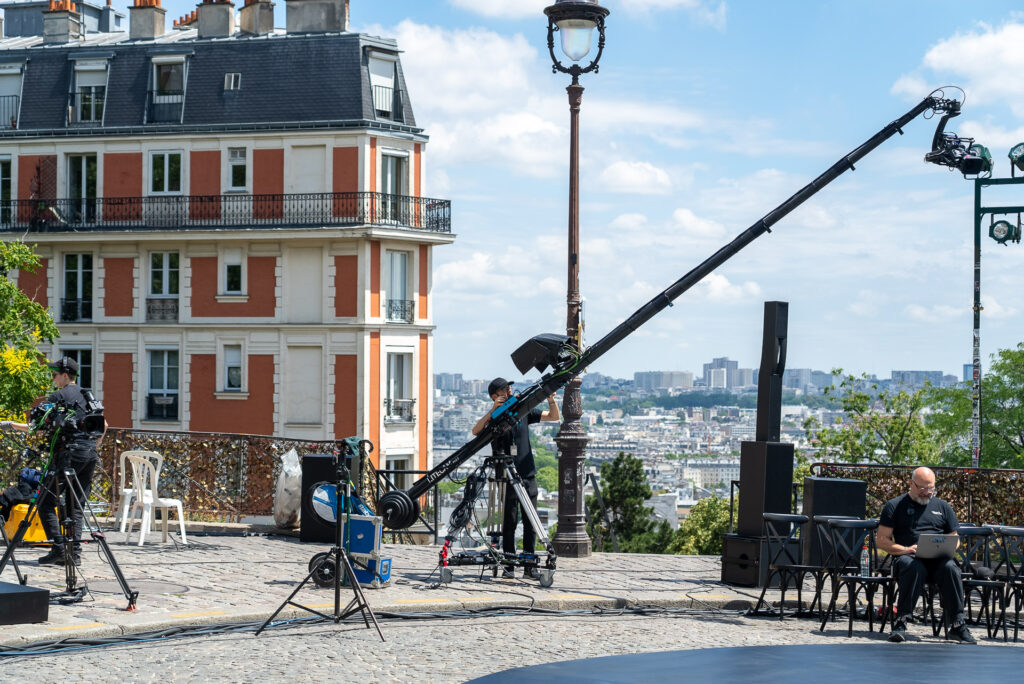 – 1 RIO on a Steadycam with 4g connexion;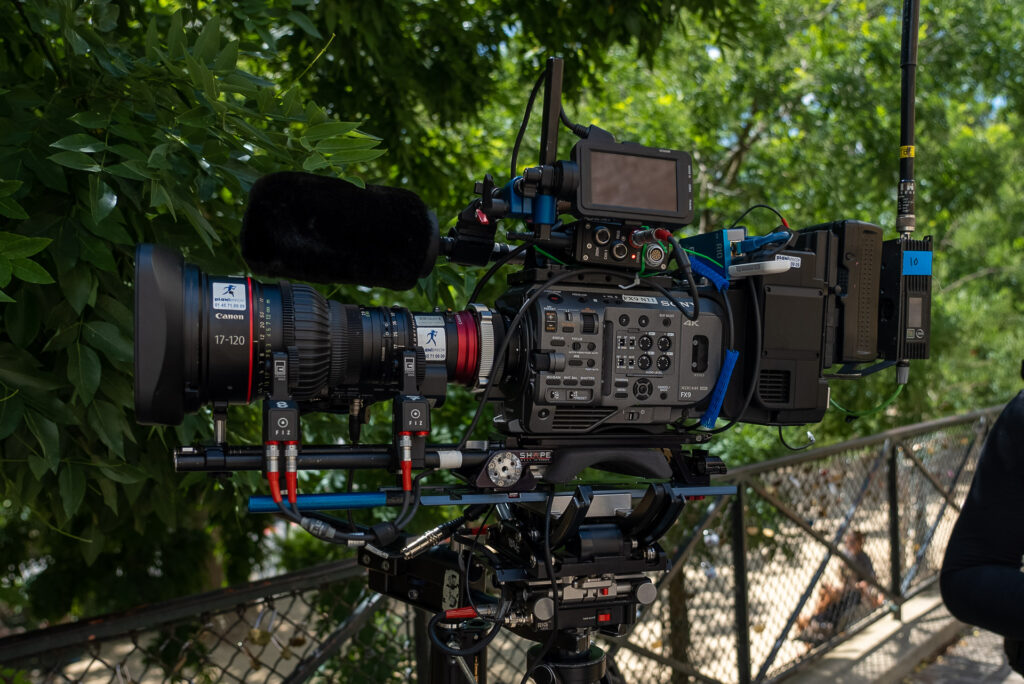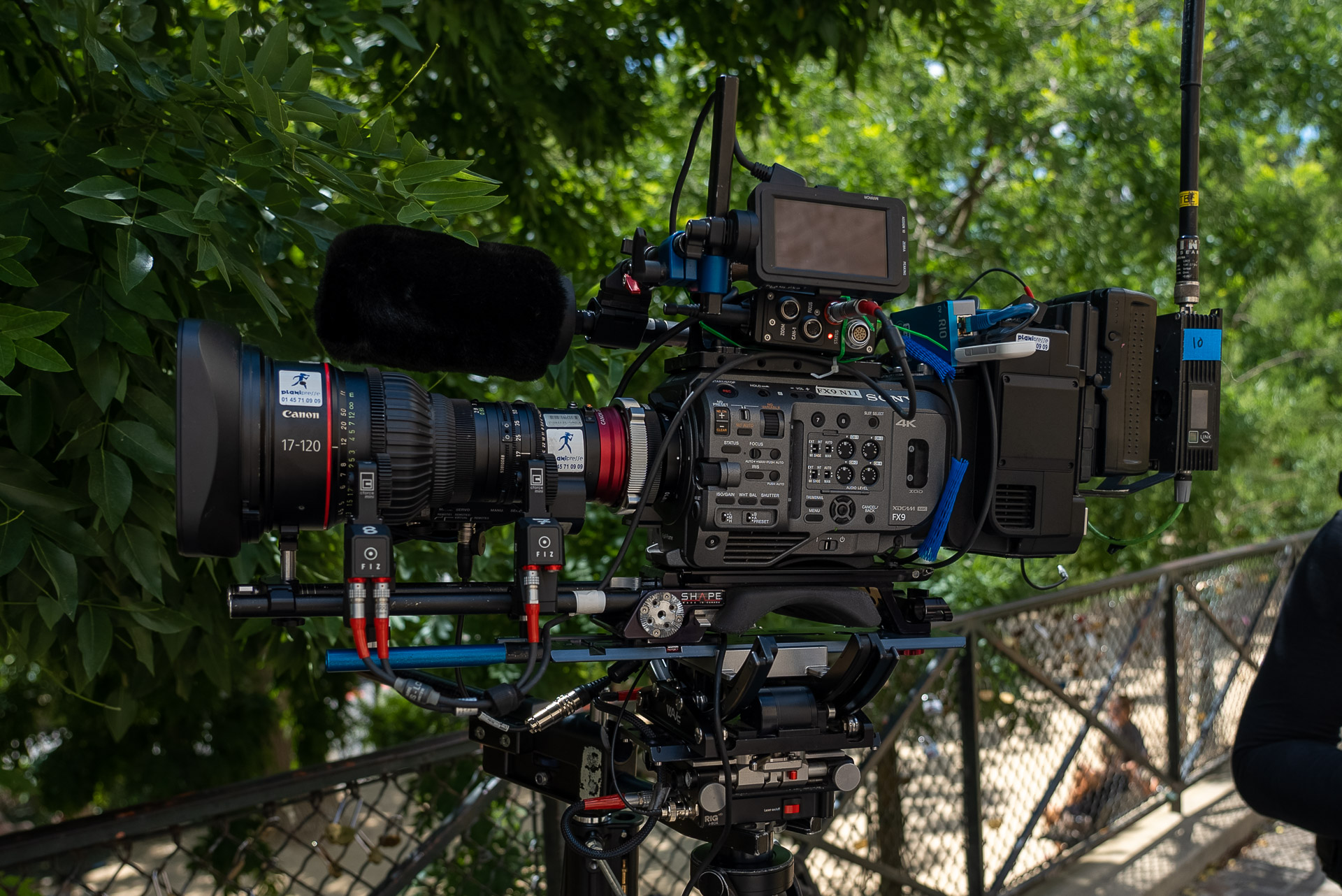 – 1 RIO on a AGITO, a fully modular multi-terrain camera dolly system with 4g connexion which does work very well even on crowded events because only small data package are sent.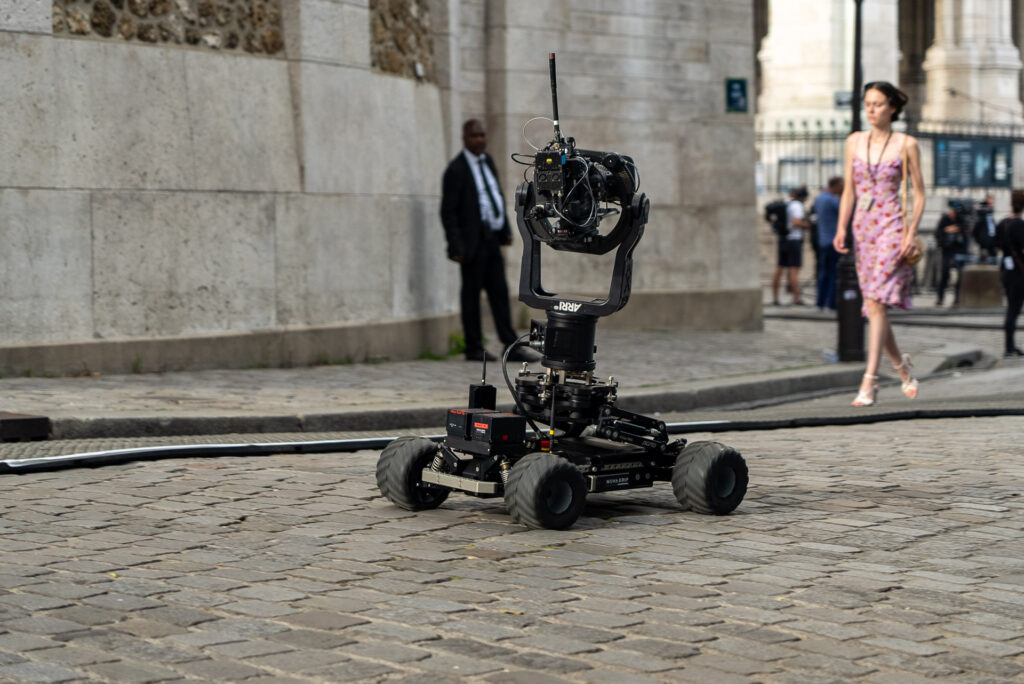 – One FX9 was used for a beauty shot and was positioned at several kilometers of the set. This setup is exactly the same used for remote production. A dedicated RCP was in the on-site control room while the camera was equipped with a RIO and a 4G dongle.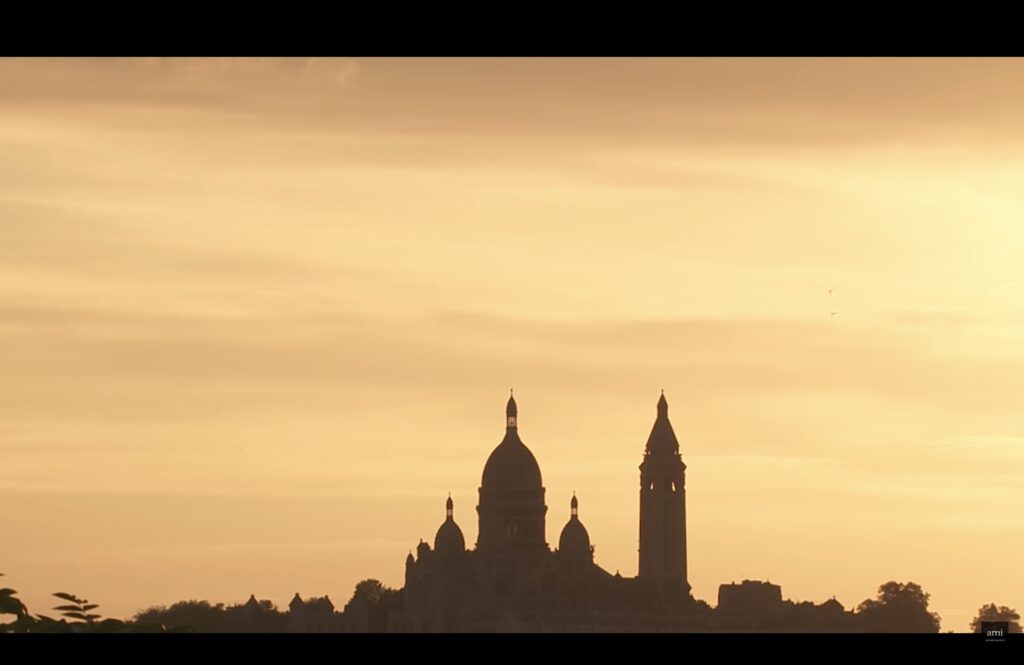 All of the lenses used on the AMI show were Canon Cine Servo and Fujinon Cabrio zooms booth in PL mount. It is also interesting to look at the RAINS show where, in addition to these lenses, the setup included Canon EF zooms (with no B4 port) and some prime lenses for which the iris control where send to the RCP in the control rom via a CyanView RIO and a Tilta Nucleus mounted on the Sony FX9 cameras.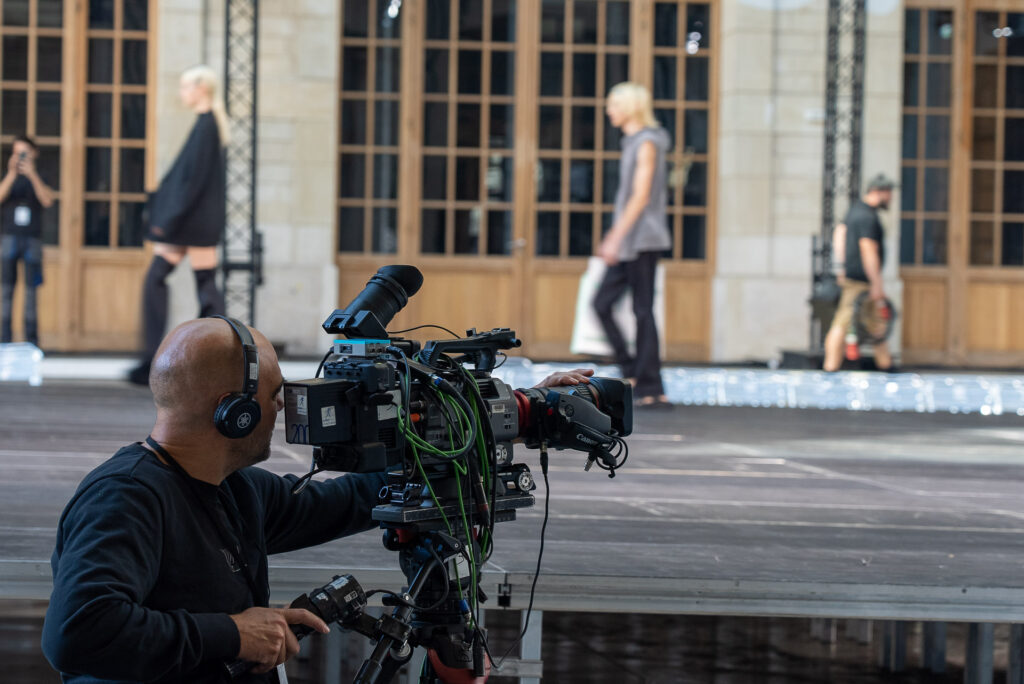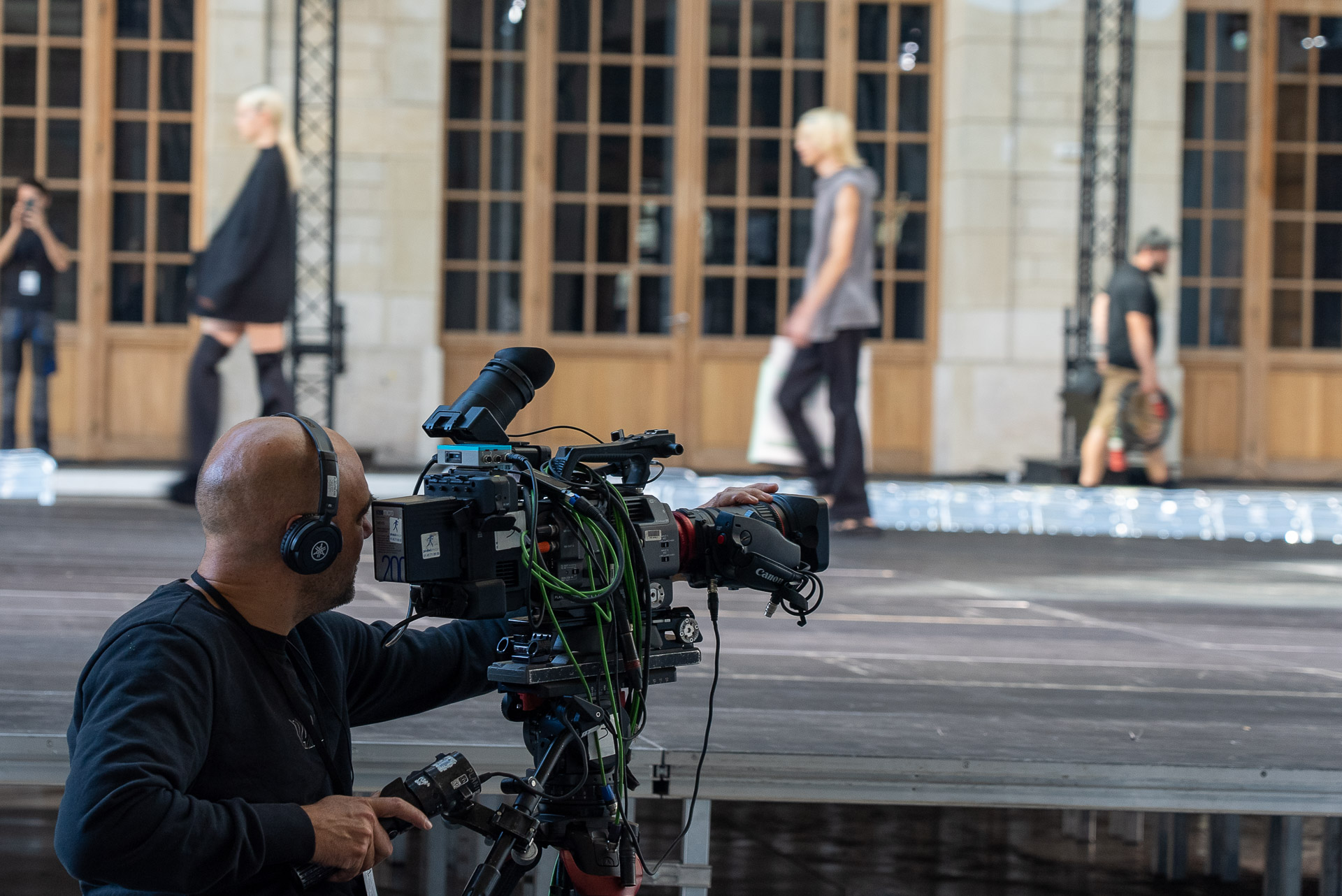 Technical Infos
Lens Control
Lenses
Camera Position
Connection
Lens Control Camera Operator
Lens Control Control Room RCP
Canon Cine-Servo 17-120mm (PL)
Mobile AGITO Dolly
4G
Zoom & Focus via Agito
Iris via RIO on Tilta Nucleus
Steadicam
Handle Zoom & Focus
Iris via RIO on B4 port
Fixed
Ethernet Fiber
Canon Cine-Servo 25-250mm T2.95 (PL)
Fixed Remote
4G
Fixed
Ethernet Fiber
Fujinon Cabrio 14-35mm T2.9 (PL)
Jib Arm
Tower Cam
Canon CN-E18-80mm T4.4 (EF)
Fixed
Iris via RIO on Tilta Nucleus (No B4 port)
Canon Prime 14mm f/2.8L II USM (EF)
No Operator
Iris via RIO on Tilta Nucleus (No lens motor)
Canon 11-24mm f/4L USM (EF)
Manual Zoom & Focus
GoPro
On Jib & Junior
No control on GoPro
Camera Control → You can find the command list on the Sony FX9 integration page
Camera Position
Shading
Camera Controls
Lenses
Mobile AGITO Dolly
RCP & RIO
FX9 + VP4 backup
Canon Cine-Servo 17-120mm (PL)
Steadicam
Fixed
RCP & RIO Live
FX9
Fixed Remote
RCP & RIO
FX9 + VP4 backup
Canon Cine-Servo 25-250mm T2.95 (PL)
Fixed
RCP & RIO Live
FX9
Jib Arm
Fujinon Cabrio 14-35mm T2.9 (PL)
Tower Cam
Fixed
Canon CN-E18-80mm T4.4 (EF)
Canon Prime 14mm f/2.8L II USM (EF)
Canon 11-24mm f/4L USM (EF)
On Jib & Junior
VP4
RCP
GoPro
Camera Plan
Fashion-Week-Setup-V1Corporate.drawio

Here are the YouTube replays of the live streams.
A powerful and flexible system
While still using the same RCPs and RIOs you can create a totally new setup. The flexibility of the system is even more noticeable when several camera models (and brands) are used. A good example is the 2022 Gucci Show at the historic Castel del Monte in Andria, Italy, were 21 cameras in use :
– Sony PXW-X500 with broadcast lenses;
– Sony PXW-FX6 with photo lenses;
– Sony PXW-FX9 with full frame broadcast lenses;
– Sony PXW-FX9 with Prime lenses;
– Dream Chip Atom-one mini;
– DJI drones ZENMUSE X5S & X7.
Conclusion
The CyanView system is designed to give complete camera and lens control even on large sensor D-cinema cameras (Sony FX9, Canon C300III, Varicam,…) with the ability to integrate with a limitless number of cameras, to create a cinematic multicam workflow in a live broadcast environment. It's an intuitive and cost-effective solution that eliminates the need and difficulties of using multiple brands of RCPs and meets the demands of vision engineers.

This is especially useful and use during events such as concerts, festivals, theatre plays, operas and fashion shows. In these markets a multitude of lenses are often use: zoom lenses and lens motors, including B4 box lenses, PL zoom lenses, Canon Cine Servo, Fujinon Cabrio, along with C-Motion on large zoom lenses, Chrosziel and Tilta motors on prime lenses. All of these elements can't natively be connected to the camera directly but thanks to the CyanView system and RIO Live unit you obtain full lens control ability.
Peripheral devices such as color correctors or switchers as well as Tally features are also supported completing a global approach of the visio paradigm for live productions. Versatility of the system serves the creativity and probably helps to unleash it.

To conclude, here is what Pierre Thisse, Specialist Video Engineer on the production, said :
"A workflow with a traditional post-production and grading makes it possible to harmonize these different image renderings without worry, but since it's a live event, it was necessary to implement something to do this grading in real time, especially for a show starting at sunset and ending under the full moon. To complicate the setup, there were three wireless cameras.
The interest that we immediately saw with the CyanView RCPs is that they not only make it possible to control most of these cameras AND these lenses (in B4, with TILTA motors, etc.), but also the facility to adapt to the changes which occur very frequently (lens switching, new camera angles, etc.). Another big plus is to allow the vision engineers (there were 3 of them) to speak a common language when they are facing different cameras".
---
You can find a detailed technical article to learn about the different configurations used on the shows here and download our presentations of our solutions.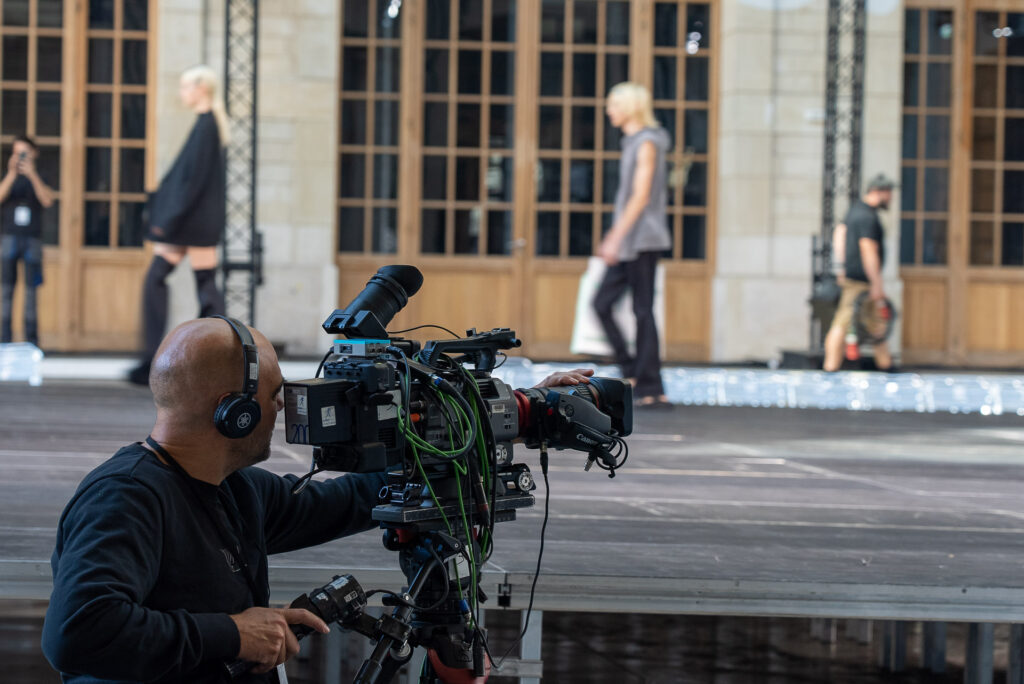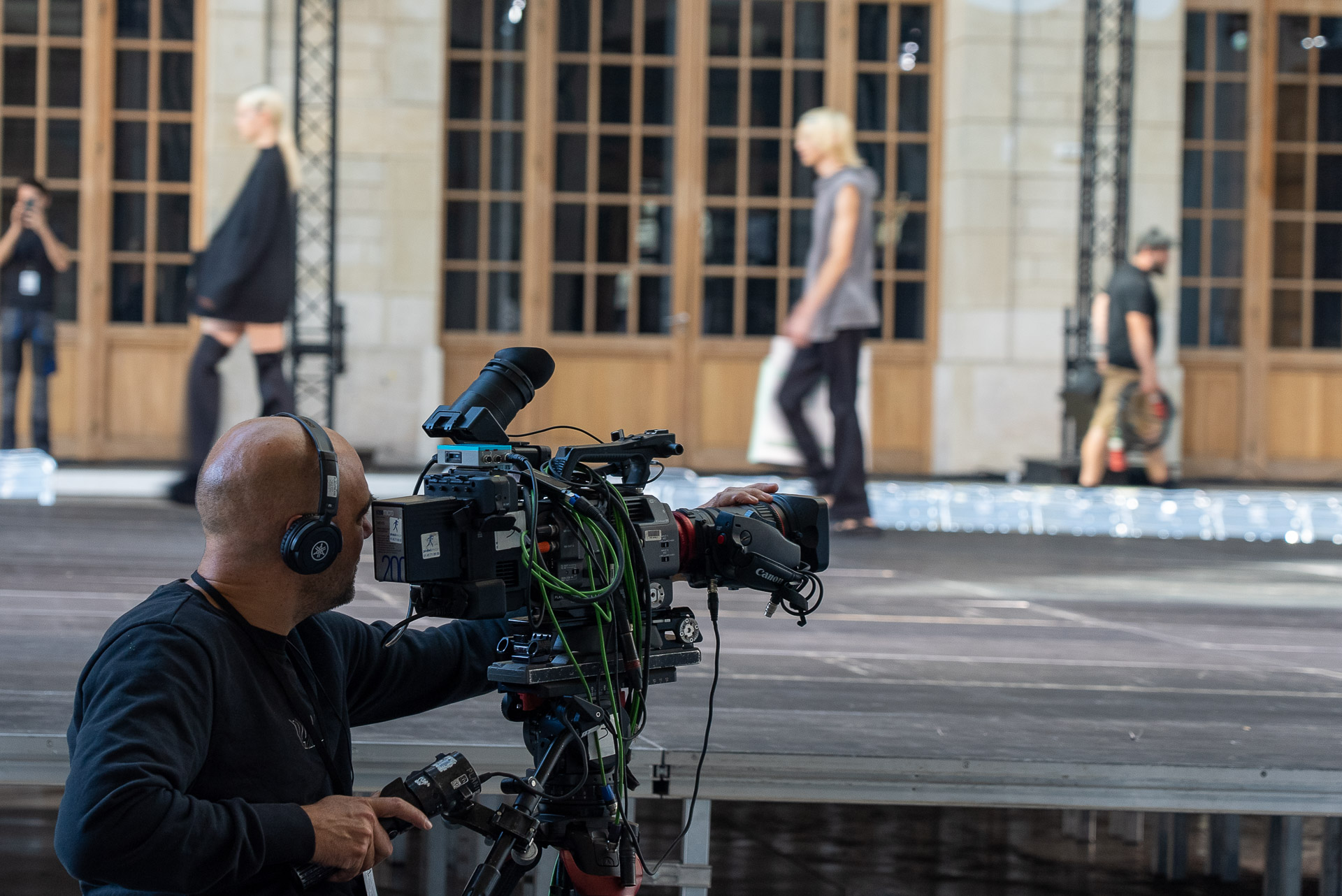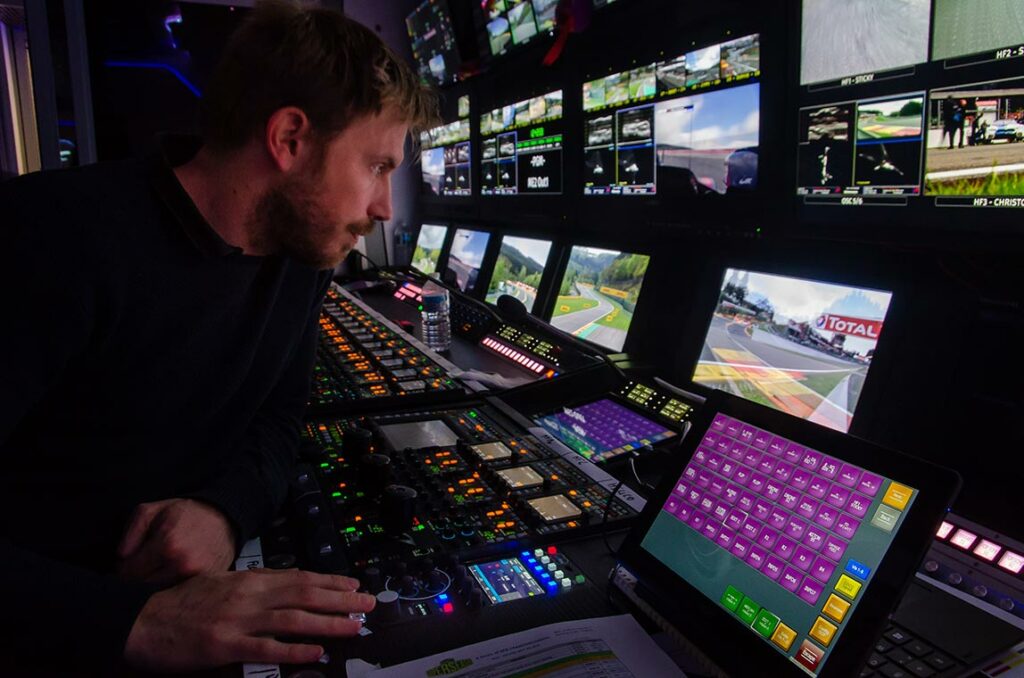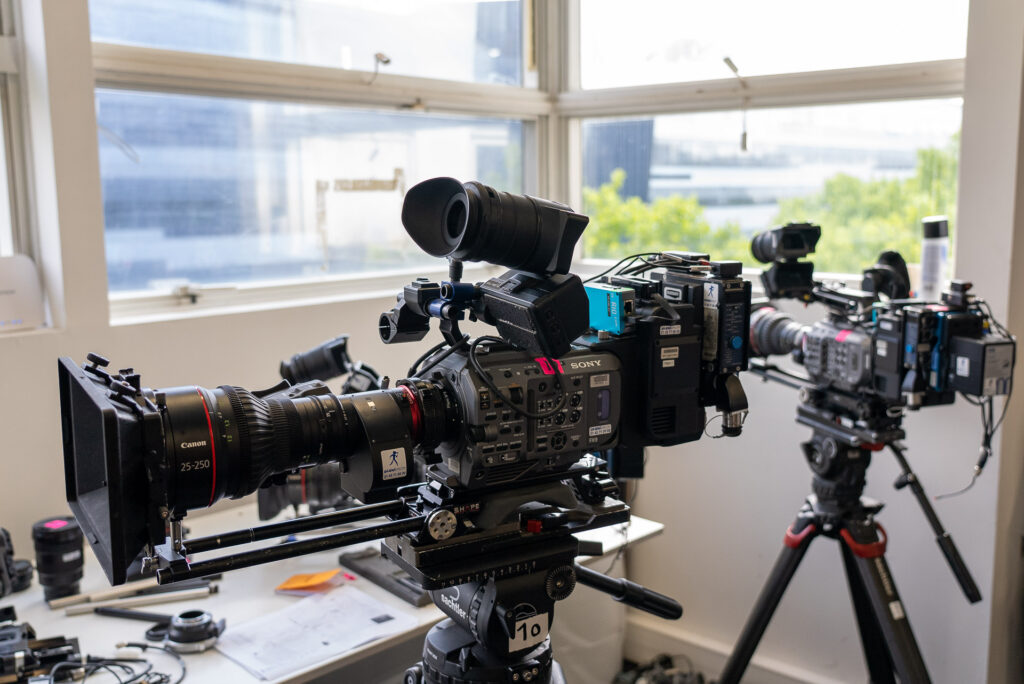 Contact
---
Click on the images below to see some setups in full screen.