Release days are always exciting for our whole team. It's really uplifting to share with you what we've been working on over a quite long time as it's been nearly a full year since the latest major release.
What's been happening during 2022 ?
The focus has been on cine-style cameras. They have been part of major sport events in the U.S. as specialty cameras and their popularity is growing in Europe.
The following quote from Dan Miodownik (HBS) in a recent SVG article for the just finished FIFA World Cup 2022 sums it all perfectly : "In 2018, the Polecam was the star of the show, and in 2022 the cine-style cameras are the thing that stands out. They help to create something iconic and cinematic," says Miodownik, who describes the cameras as "the biggest differentiator" in coverage.
Cine-style cameras also became the standard for live events such as concerts and fashion shows and the Cyanview solution offers a coherent workflow for shading large sensor cameras and controlling external lenses in Cinematic Multicam Productions. We have written a blog article on this specific topic.

This 2022.12 release, that you can download here, contains a lot of new features and improvements, so here are all the details topic by topic.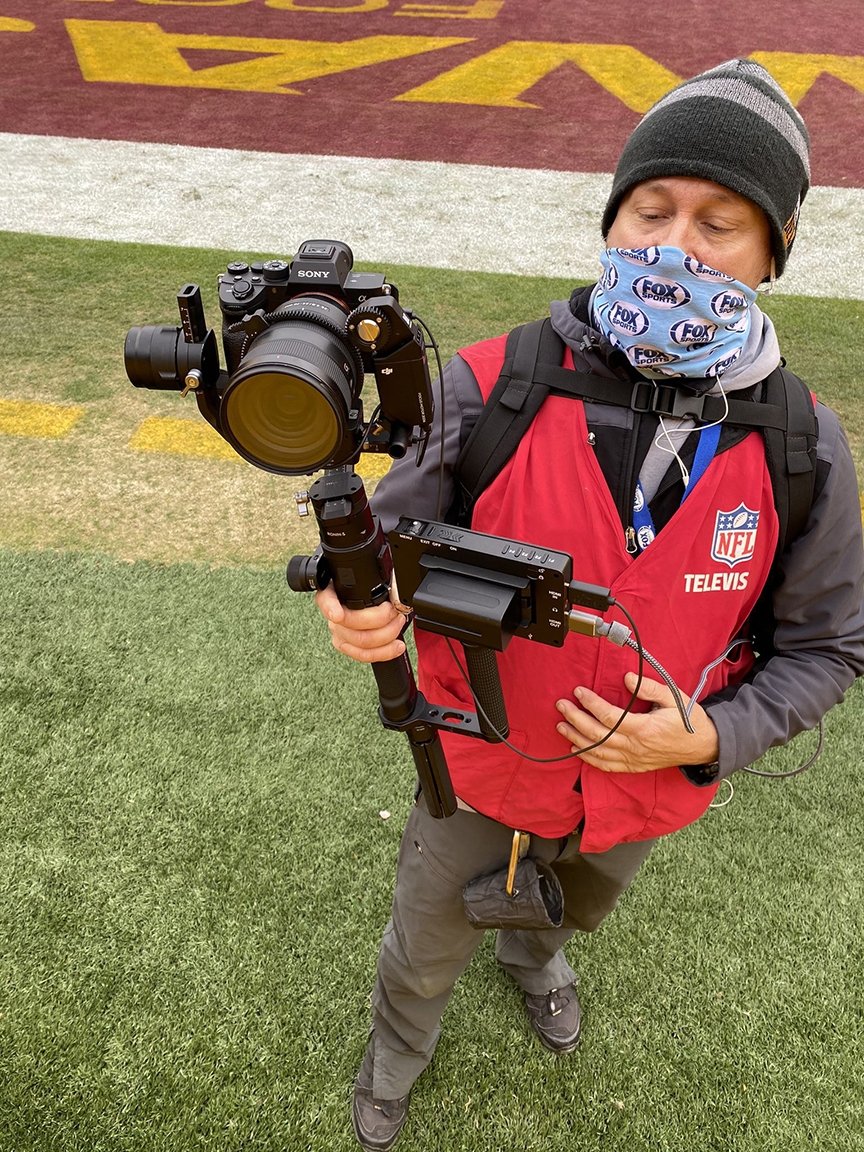 Mirrorless and large sensor cameras controlled wirelessly
Sports have seen a surge of shallow depth of field cameras being added to productions, most of them used on gimbals or steadycam. Typically the smaller mirrorless cameras offer control over exposure and white balance while a whole set of shading parameters are available on the larger cameras such as the Sony FX9, Venice or Canon C300. Cellular has been the go to option to control these cameras wirelessly, such as Sony Alpha cameras on multiple NFL shows or a Canon C70 on the NBA. Some vendors now use our preliminary serial control link with UFH modems on golf and this can be used as redundancy with the cellular control.

Drones and cable-cams
We had requests to support a lot of small box cameras for drones and cable-cams. These are typically larger than the mini-cameras but bring the possibility to use sharper photographic lenses. Panasonic BGH1, Sony FX6 or Red Komodo are amongst the cameras used most often, as well as mirrorless cameras like the Sony A7S3 or the Panasonic GH5s which has been used on a drone at the Masters. We are working on a small board for OEM integrations in space constrained projects.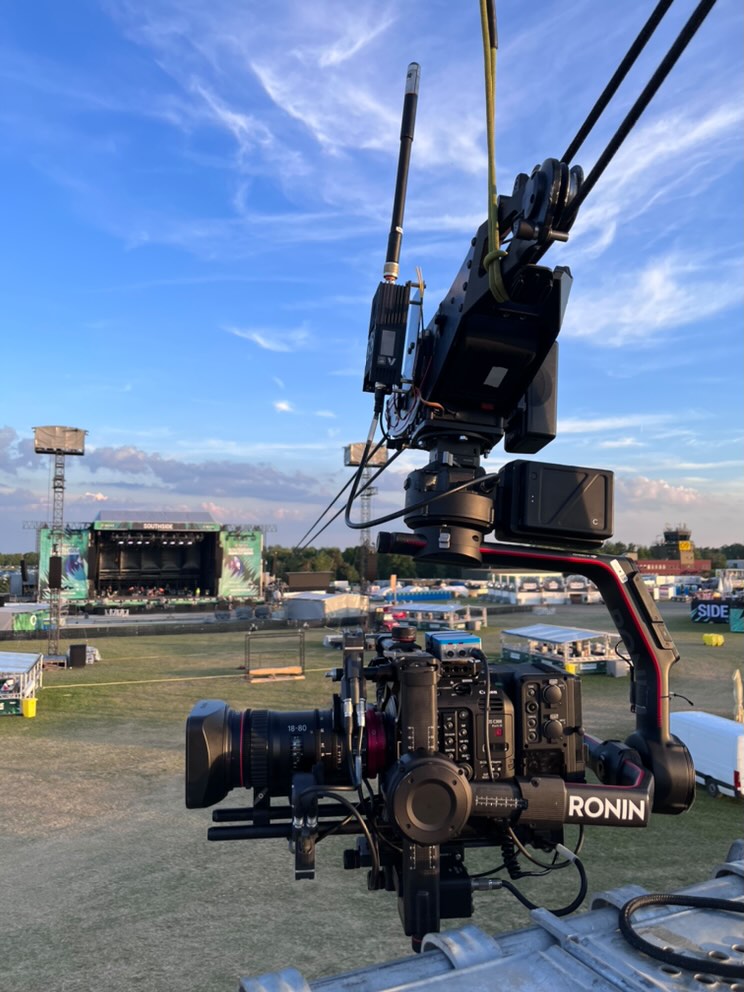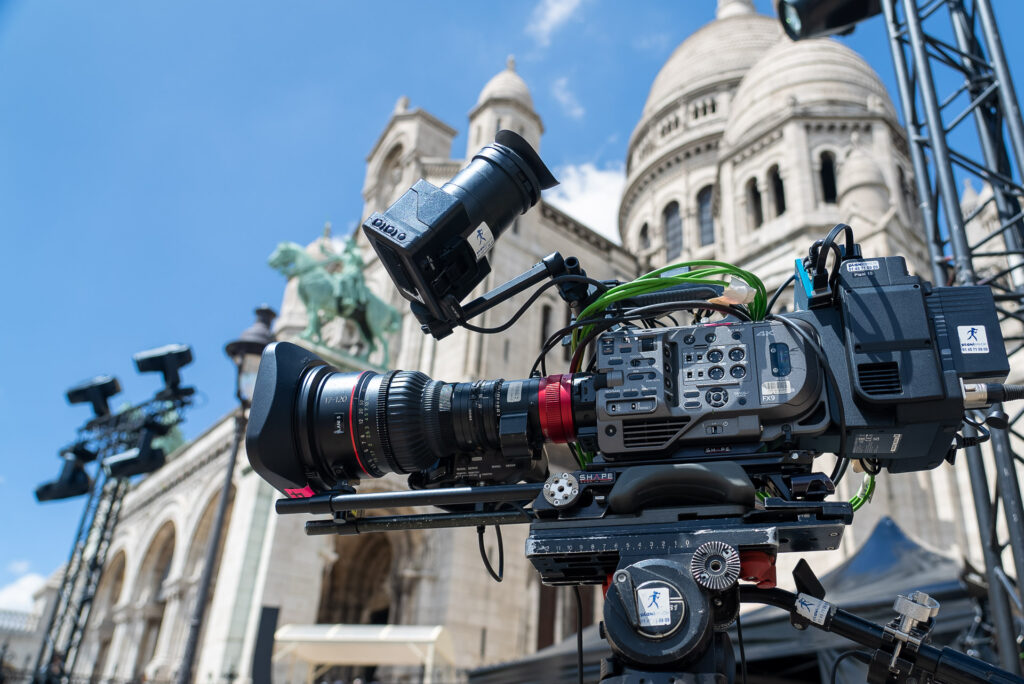 Live Events and D-Cinema cameras
Cyanview now covers 4 key functionalities to use D-Cinema cameras for live events: camera shading and 3D LUTs, lens control, tally and touchdown preview.
D-Cinema cameras from Sony, Panasonic, Canon, Arri, Red and Blackmagic offer more and more remote control as new firmware comes in, and the RCP offers features that go beyond shading. Remote menu navigation is often possible, as well as controlling record. With PTZ cameras now moving towards large sensor areas as well, and mirrorless cameras offering decent control possibilities, there's a full range of cameras to use on live events which can all be shaded remotely. Iris control was a necessity but can now be considered as a commodity, the move is towards more control for color matching, including management of 3D LUTs for color look, calibration and color space output. External LUT boxes are used for dynamic shading/grading or static look updates.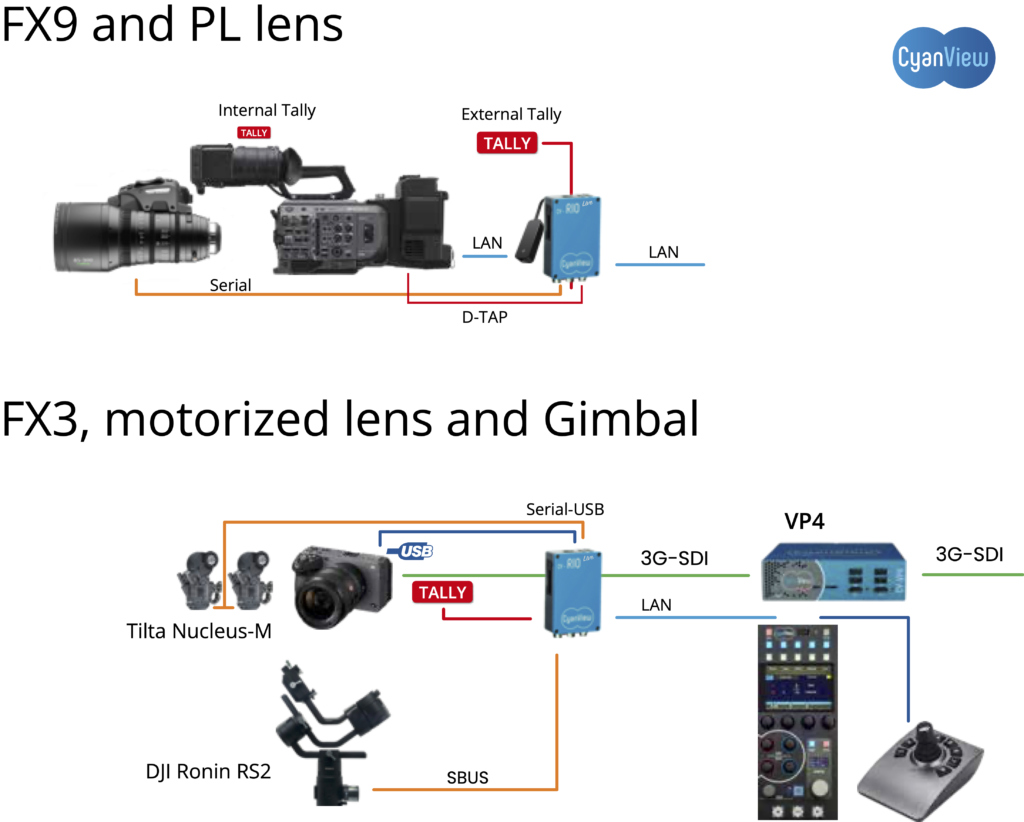 Lens control for cine cameras
When it comes to lens control on large sensor cameras, it isn't as straightforward as 2/3″ cameras: there's a multitude of options from photo lenses, manual or motorized PL lenses, cine lenses on photographic mounts and broadcast lenses fit with adapters. Iris and sometimes zoom and focus can be controlled through the camera protocol when the camera can interface with the lens. RIO Live has been released mainly to directly control cine and broadcast lenses when the camera can't. This covers the Canon Cine Servo, Fujinon's Cabrio and any B4 mount lens. These lenses have to receive data continuously otherwise it affects the iris position. RIO Live will keep the lens and camera under control even when the link to the RCP is broken. A RIO can also interface to a C-Motion Broadcast Camin when it comes to motorizing large PL zoom lenses, or directly control Tilta motors in the simpler cases when only iris is needed, or to have complete remote access to iris zoom and focus on a photographic lens for example.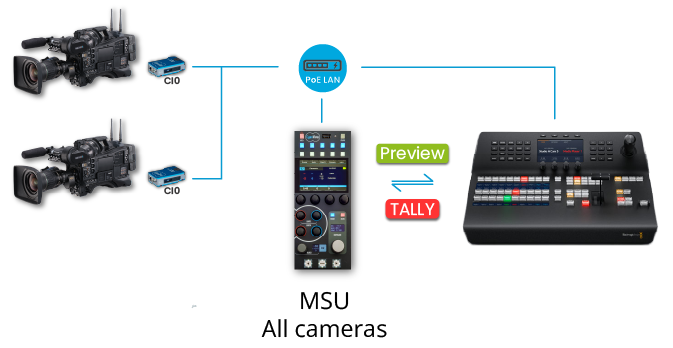 Tally, touchdown and return video
Live production requires some interactions with routers and switchers which can all be handled by the RCP. For tally, we added support for TSL which all higher-end switchers should provide. For the smaller setups, we directly connect to Atem, Tricaster or VMix to receive tally. The signal is sent to all cameras that support tally in their protocol, and an external LED or tally box can always be used otherwise. Touchdown presses switch the router to preview the camera selected on the corresponding RCP, whether the workflow uses one RCP per camera or one RCP for all cameras in MSU mode. Most routers were already supported through Probel SW-P08, Blackmagic videohubs and AJA KUMO are now interfaced directly over IP. We also now support the workflow used in UK where PGM is the default routed signal and the camera is shown while holding the preview button.
Another new integration with routers enables return video signals to be switched between camera feed or program on any router when the lens VTR/RTN buttons are pressed. This currently requires the lens to be directly controlled by a RIO as the cameras don't forward those 2 buttons through the protocols.
Tally and touchdown signals can also be interfaced with GPIO either from the RCP GPIO dongle or using a NIO. NIO is a network gateway with 16 GPIO which can be used to convert between protocols for tally, touchdown and return video.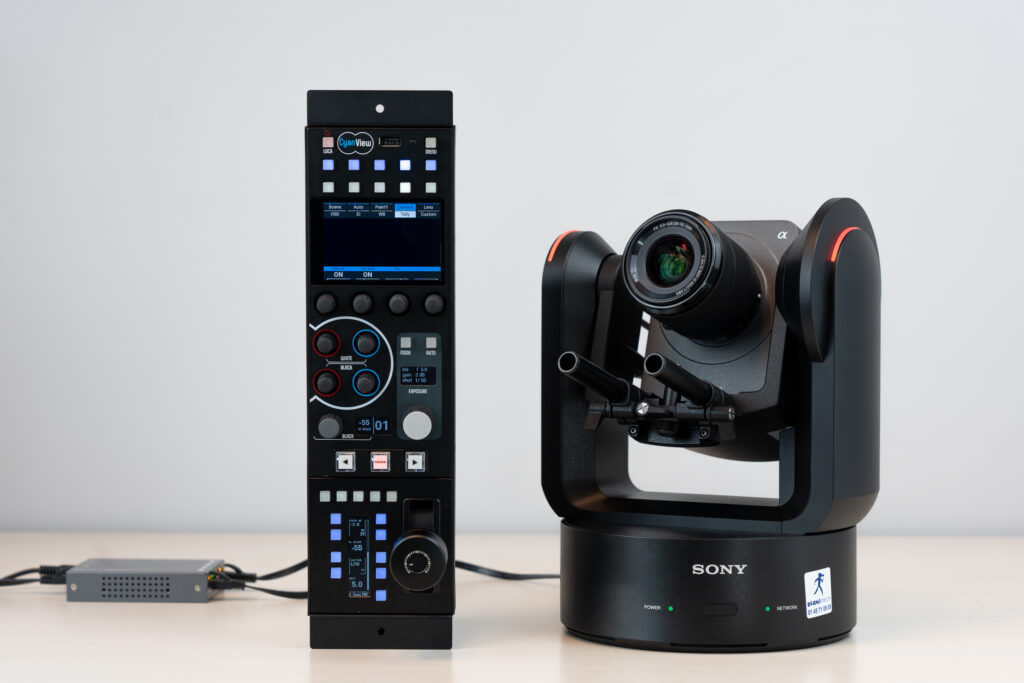 Sony D-Cinema range: FX9; FX6, FX3, FR7
The beginning of 2022 started with the integration of the Sony FX9 following the release of the 3.0 firmware which enabled remote camera control. Our support of the FX9 goes beyond that of the S700 protocol, we also use web requests to add extra features like base ISO change, record and menu navigation. Since then, the FX3, FX6 and now the new FR7 have also been supported and this makes a great range of options all controlled from the same RCP.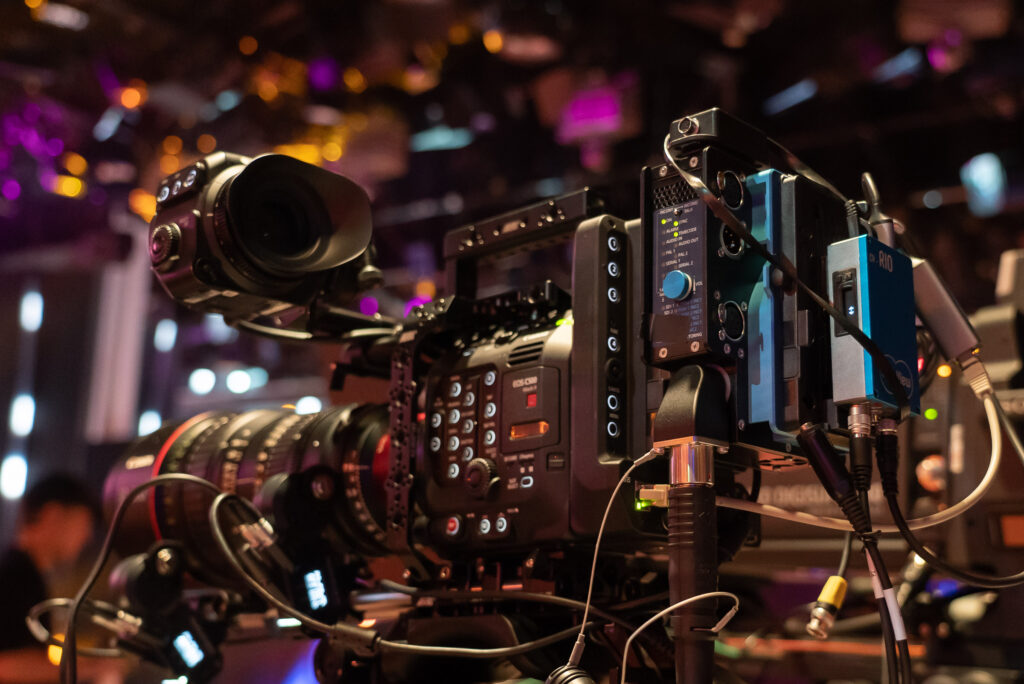 Canon XC cameras: C70, C300 and XF605, and PTZ: live shading as it should be
We just participated to the first Canon Vision Lab where we mixed a variety of cameras on a real studio show: 5 C300/C500 large sensor cine cameras with Cine-servos on tripod, crane or handheld, 10 CR-N500/N700 PTZ cameras, one XF-605 on a slider for a beauty shot, a C70 on a steadycam, and finally one R5 on a gimbal. Everything was shaded from 8 Cyanview RCPs, 6 on the main cameras and 2 RCPs were in MSU mode to give the 2 video operators access to any camera including all the PTZ. This was a successful test to demonstrate the quality of the matching which could be achieved with the new XC control protocol that Canon has on all their latest cameras. This XC protocol really changes the way Canon cameras can now be used live as the RCP can accurately reflect all camera parameters to adjust them live. The camera also supports tally and return video. Even the C70 offers a very similar range of control to the C300. And most importantly, all Canon cameras share a similar color science and sensor manufacturing which allows mixing models without the usual compromises in terms of matching or control.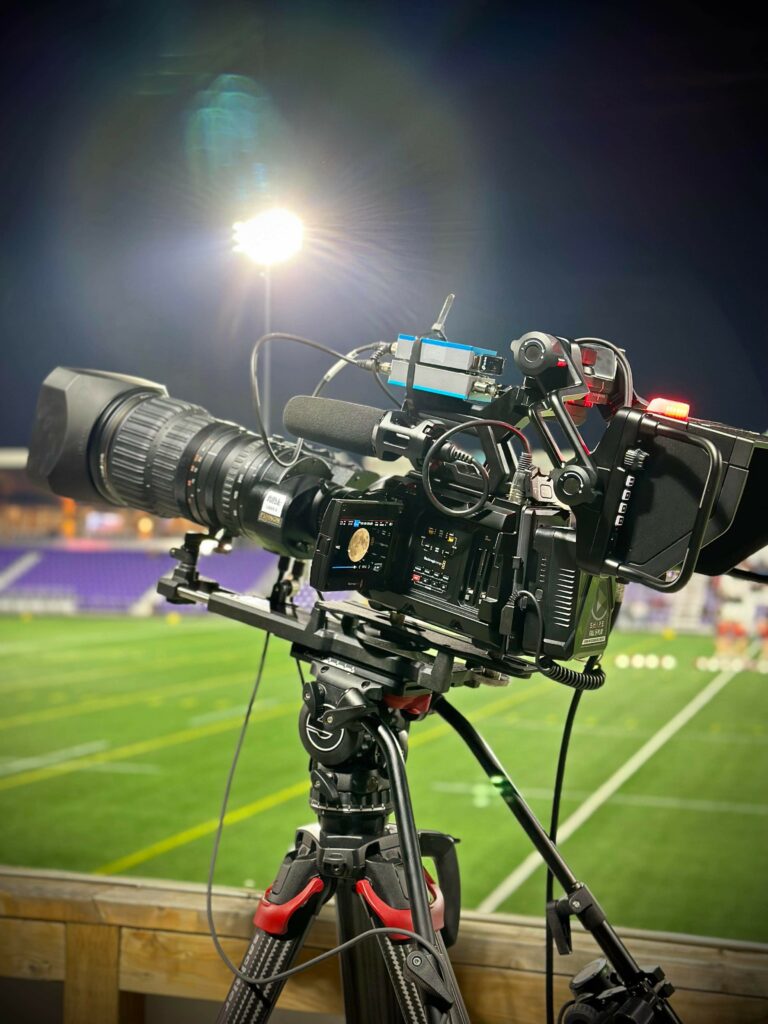 Blackmagic cameras
Since Blackmagic released their Ursa Broadcast G2, there has been increasing interest in controlling these cameras independently of an Atem switcher or wirelessly over WIFI or 4G. The RS-BM module coupled with a RIO gives all the flexibility to control one camera or a bus of cameras through any kind of communication link. It is of course also possible to control all your cameras through an Atem directly from the RCP over IP.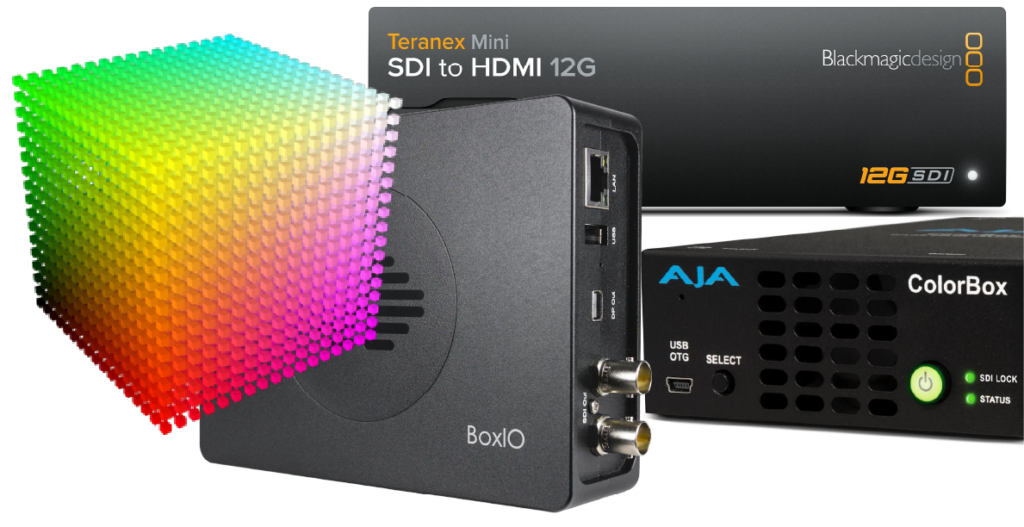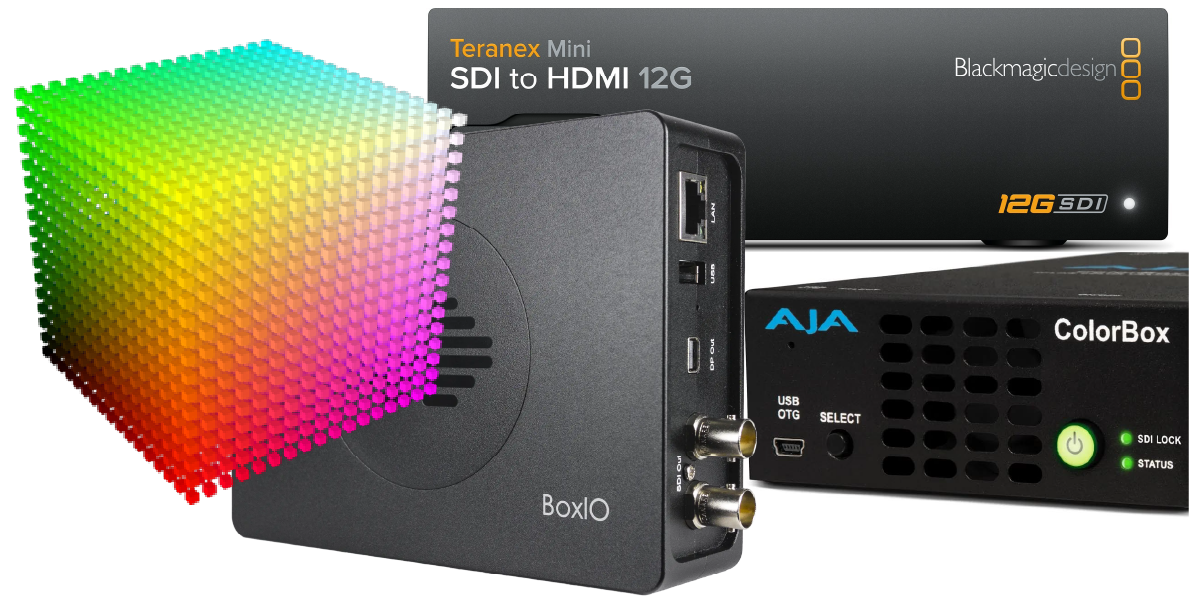 3D LUTs and camera shading on LUT boxes
The choice to use cine cameras on live events usually comes with the intention to bring an artistic and creative look to the production. While shading is all about adjusting and matching cameras together, grading is for creating that artistic look. From the RCP, it is now possible to add various LUT files which are then sent to hardware LUT boxes when selected. It is then possible to cycle between various looks from the RCP on multiple cameras at once. And with some devices like the Flanders BoxIO and the AJA ColorBox, it is also possible to add live shading corrections on top of the selected look. Corrections to black levels for example would be computed and combined with the look LUT and uploaded on the fly to the hardware. The resulting LUT can be exported to be used as the starting point in post production. Supported hardware LUT boxes: Flanders BoxIO, AJA ColorBox and Blackmagic Teranex. Support of In-Camera LUTs will be added in the future for the models that would allow it.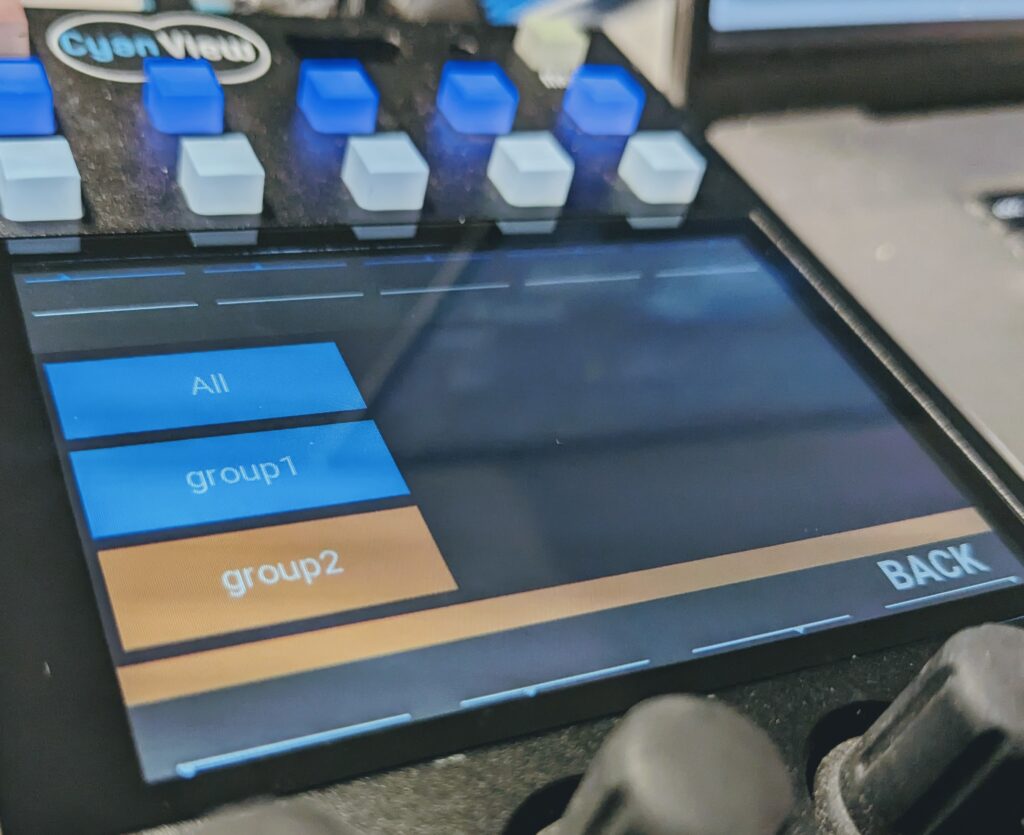 MSU, Groups of cameras
The RCP can control multiple cameras, even "many" cameras as some reality TV shows interface a hundred cameras on one panel. Handling all cameras at once or a subset of cameras (groups) can be very handy to load or recall scene files on all cameras at once, start recording on all cameras at the same time, or shade a group of cameras in synchronization to compensate for a global change of light. See how to create groups of cameras.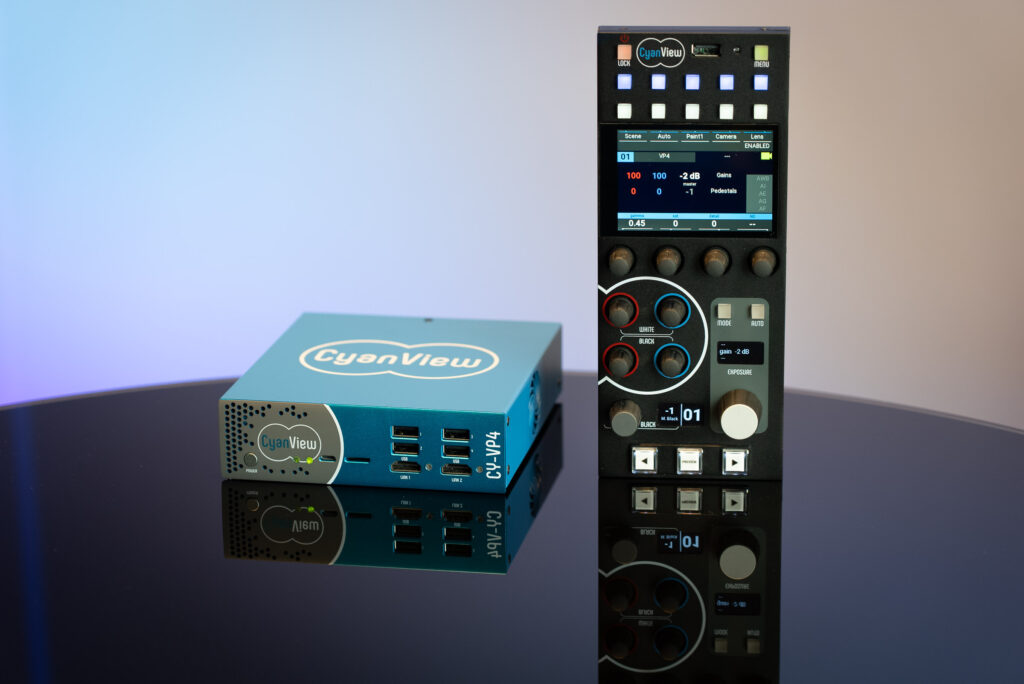 VP4: CCU like corrections for box cameras or mirrorless
The Panasonic BGH1 has been a popular choice for compact cable cameras or drones on high-level shows. The picture quality of these large sensor cameras is great but when it comes to shading, the camera itself lacks the necessary options to match the main cameras. The standard color correctors we control can be added to provide black balance and gamma control. But our own VP4 color corrector can provide secondary color corrections like a multi-matrix to easily match the main colors of the show, which has been key to consider these alternative cameras on higher-end productions. Other settings like detail and black gamma are typically found on CCUs but not gereic color correctors and the idea of the VP4 is to really be a universal CCU when color matching matters.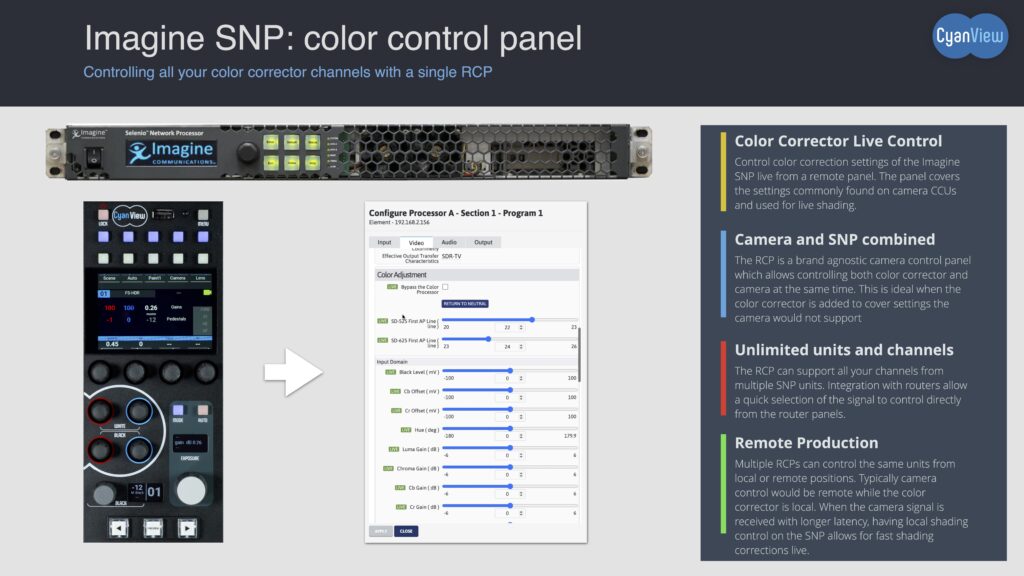 New color correctors: Imagine SNP and Lawo V__Matrix
More operators appreciate having all the channels of color corrections available from one or multiple RCPs in a control room, synchronized with the router. It gives an instant access to color controls as well as save and recall of scene files. A big improvement is that the control is now bidirectional so actions taken on the device itself will be immediately replicated on the RCP. We also control EVS Neuron, Lawo V__Pro8, and the line pof products from Aja, FOR-A and Blackmagic Teranex.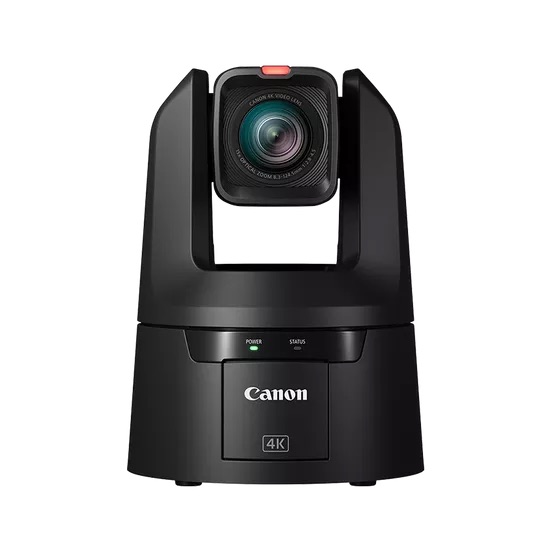 Panasonic and Canon PTZ
Panasonic PTZ have been supported for quite a while but they have gotten so popular on all kind of shows that we further developed the control of these cameras, especially the higher-end models like the UE150 where we now cover nearly all settings. The RCP receives all settings from the camera at startup or when changed on another panel, and this makes it transparent to use alongside the other panels. Some studios use it as an MSU to control all cameras from one panel, save and recall scene files on all cameras at once or just a group of cameras.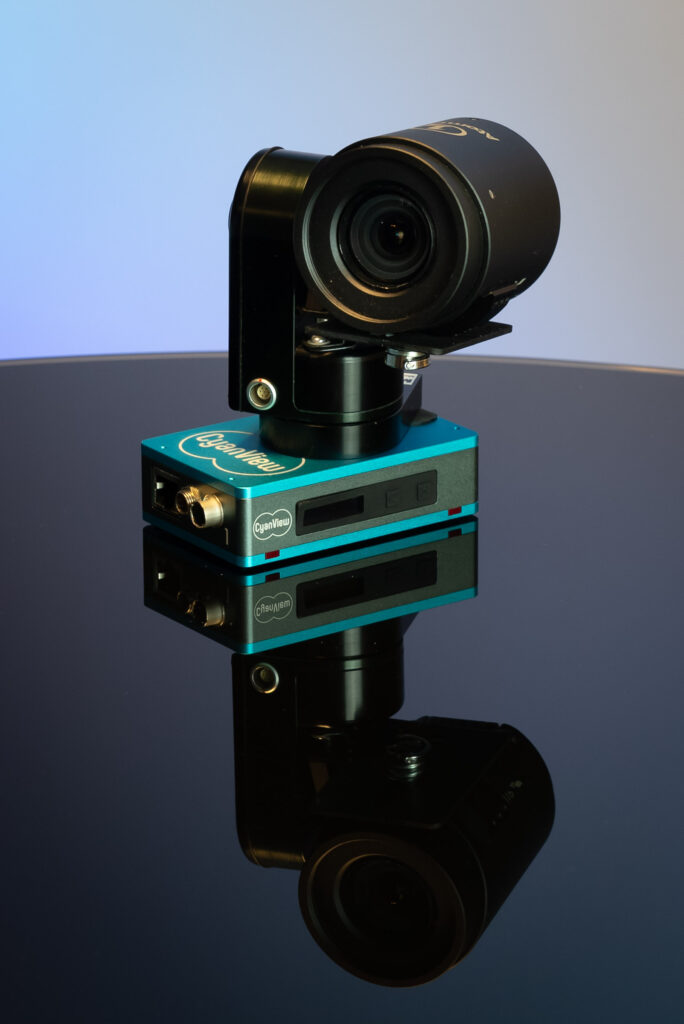 Dreamchip mini-cameras
Dreamchip keeps updating their camera range with the new Atom Mini-Zoom. Dreamchip also continues to release new firmware updates which brings new functionalities to all their past models. The integration with the SSM500 slow-motion camera has also received a few improvements, especially some modes to let the camera operator handle the replays from his side. This is particularly useful in RF where the camera operator can work independently from the production, looking to capture some beauty slow-motion shots.
Make sure to update all your cameras to the latest firmware available on Dreamchip's Gitlab pages as the old firmware won't be recognised. Dreamchip added a function for us to detect when a camera has been power cycled so we now automatically reload all parameters when detected and this needs their latest update.
Dreamchip's Micro Pan/Tilt Head can now be controlled together with the camera from the second port of a CI0 or RIO.
The next RCP release will see a few more updates for Dreamchip cameras.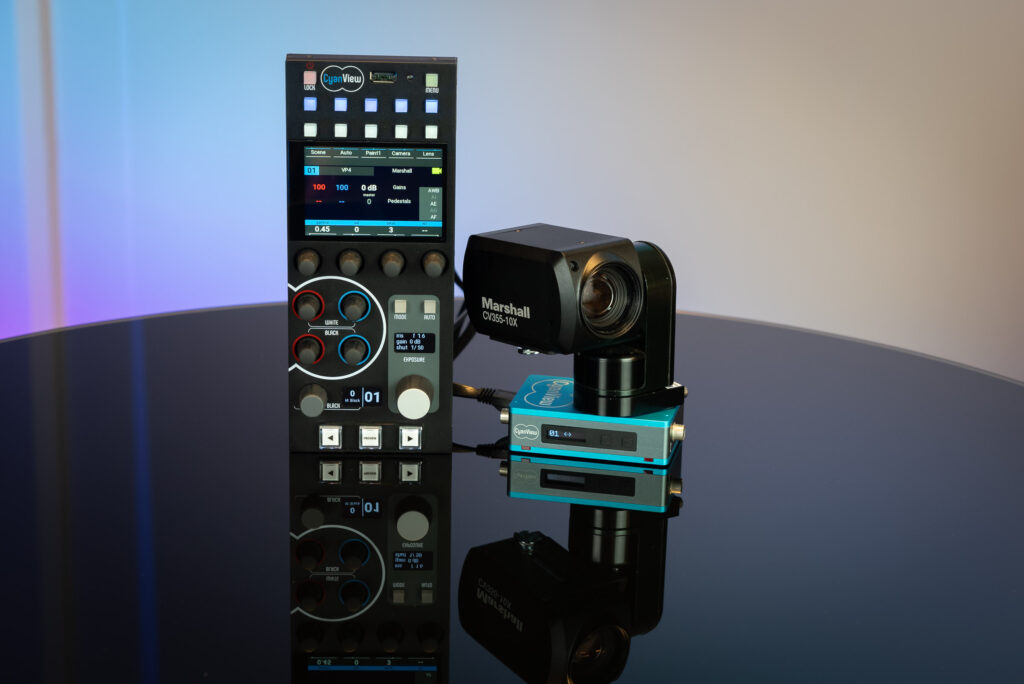 Marshall cameras, with multi-matrix
Marshall keeps improving their cameras with every new model. The last addition to their firmwares sees a 6-axis multi-matrix added which will definitely help to match your main cameras. Models like the CV556 should be updated to receive these latest features, all information is available on Marshall's website on the model pages.
Marshall's Micro Pan/Tilt Head is now supported as well.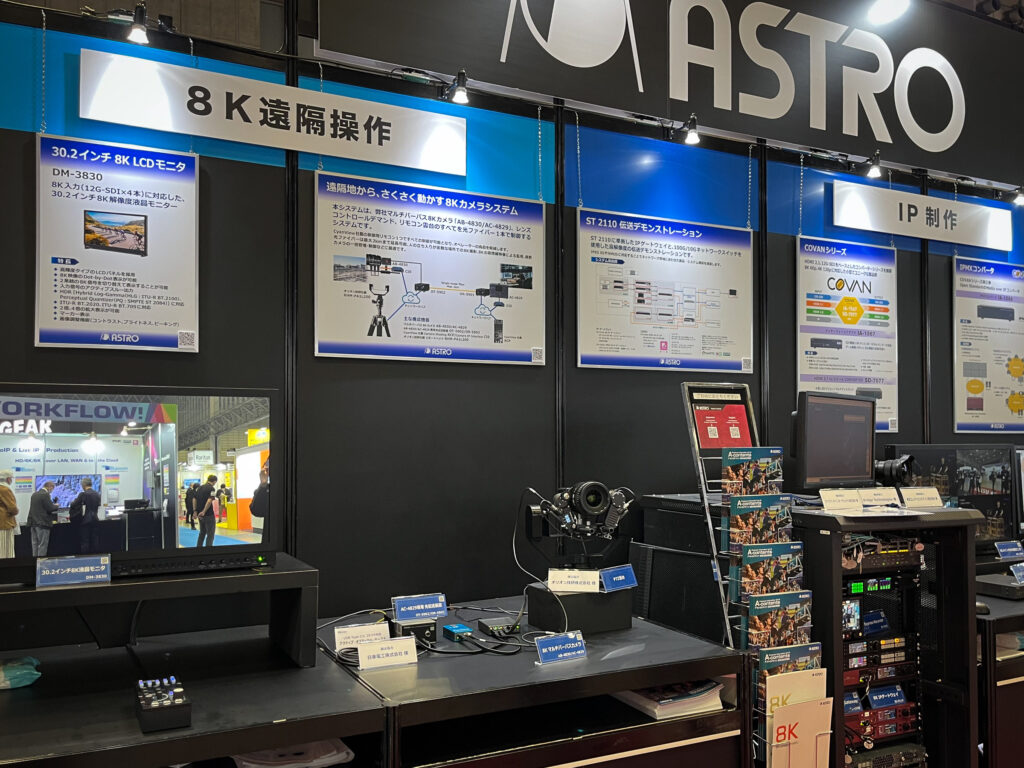 8K cameras from IO Industries and Astro Design
If you're into 8K cameras, we have 2 great partners providing small camera systems covering the 8K resolution and which we can fully control.

Camera bus
Using Dreamchip or Marshall cameras, it is now possible to create a bus of cameras and control multiple cameras from a single connector. This has been used for specialty cameras like the NFL pylons. A similar bus for the micro pan/tilt heads will be available in the next release as this is the ideal setup for commentator booths having control to multiple cameras and pan/tilt heads from a single ethernet interface.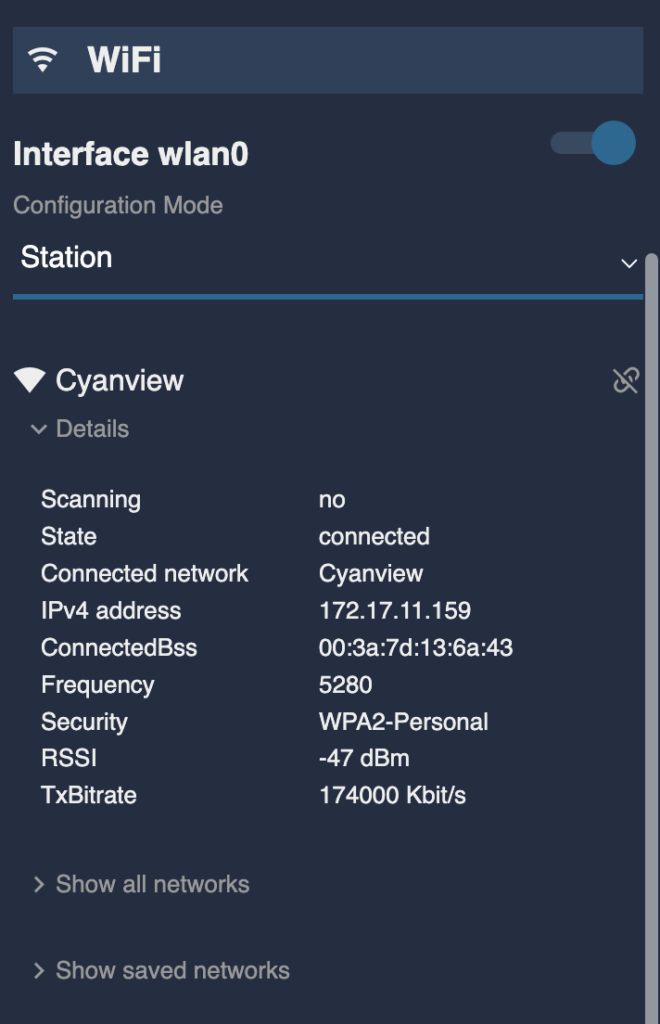 Preliminary support of wifi
We added support for wifi on RCP and RIO. The recommended off-the-shelf dongles provide 2 wifi radios so it's possible to join an existing network and create an access point at the same time. There were a few typical needs we wanted to address with this. One is to connect your RCP to the internet when the only available connection is through a wifi network or using your phone as a WIFI AP. The other use cases are to connect a RIO to a camera. Some cameras don't have hard-wired ethernet and some require add-ons modules which don't always fit in terms of size or budget. In these cases, a WIFI AP can be created on the RIO itself, placed close to the camera, and from there the control would be carried over a wired ethernet link back to the control room. This limits WIFI to a very short distance which should prevent interferences in most cases.

The full release notes can be found on here.
What's coming next… ?
The much anticipated iris joystick should be released Q1 next year. This bottom section covers ND, color filters, gain, shutter and quick scene file selection, and of course iris/black/touchdown from the joystick.
We're preparing a revamp of the RCP UI to include more of the missing functions available in the higher-end shoulder cameras and cine cameras.
Upcoming new integrations include Arri and Red cameras, as well as further additions to the Sony FX9, Venice and Canon cameras.
Scene files management will provide backup and restore of scene files on any RCP. Folders define sets of scene files for different shows. This will be specially useful for Panasonic PTZ cameras in studio as there's no clear way to properly handle scenes so far.
Next release will have support for the iris joystick and revamped RCP UI.
The new RCP UI will also cover the missing controls on some mini cameras like Dreamchip, including changing format and enabling genlock.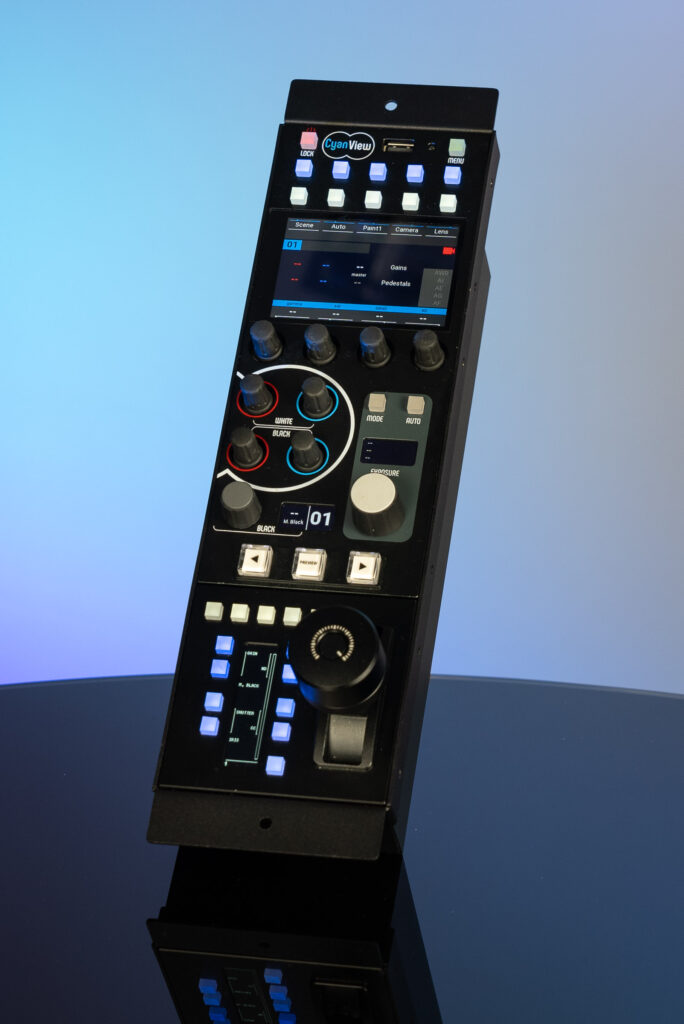 On the marketing side we worked a lot on our support website where you can find step-by-step guides, technical details and more to help you to get started and extract all the potential of the Cyanview system. Now let's do the same on the main website where we want to have a well organized website where you can browse in an efficient way and find all the product info. Including product pictures, workflows and setups breakdowns, case study articles on our blog… And linking everything to technical info already available on our support website.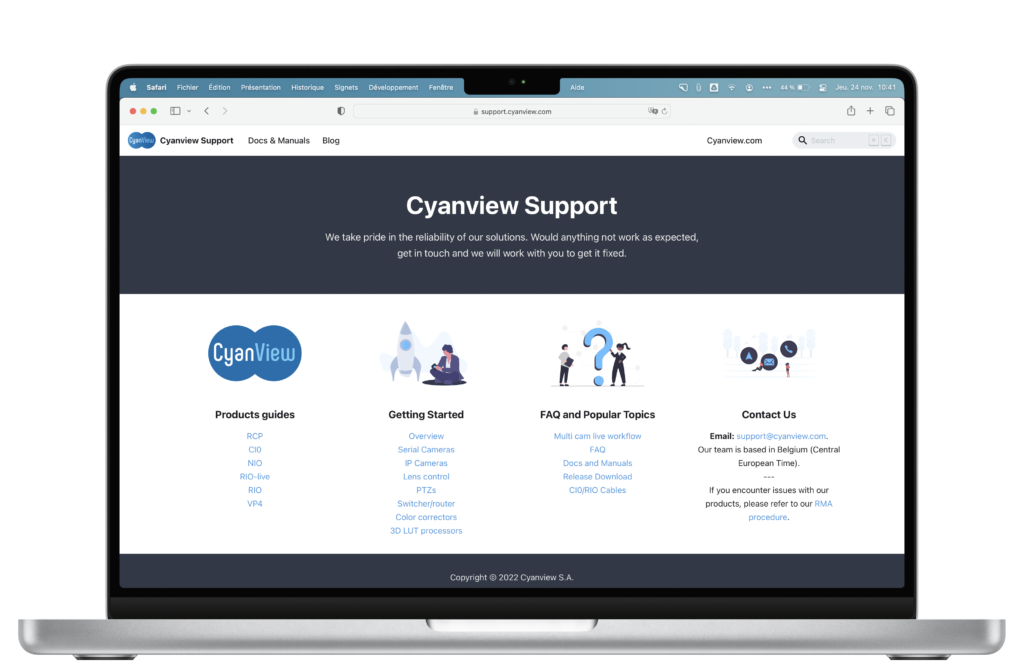 We also want to communicate more frequently with you. We're thinking about sending two separate newsletters: a general one and a more technical one. The plan is obviously not to spam you but to provide relevant information on Cyanview products and its technological developments in this broadcast industry that we all love. You can join our newsletter list right here.

We'll also continue to post on socials through the year, especially on our LinkedIn and Instagram pages and you'll maybe start to see some videos popping on our YouTube channel. Give us a follow on those platforms if you're not a subscriber yet 😉
---