Here is the RCP-J ! We've been working on it for over a year, we showed the first working units at NAB 2023, and today it is officially available. The line-up is now composed of two models:
RCP-J

→ RCP with the iris joystick controller already integrated and fully functional

RCP → Our classic RCP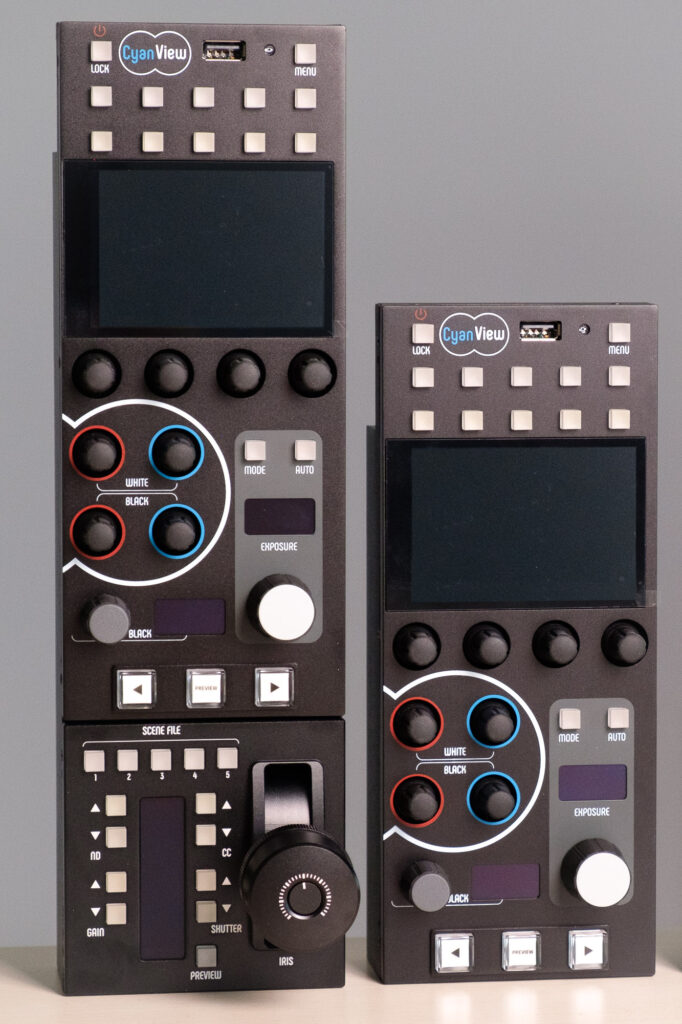 This bottom section covers ND, color filters, gain, shutter and quick scene file selection, and of course iris/black/touchdown from the joystick.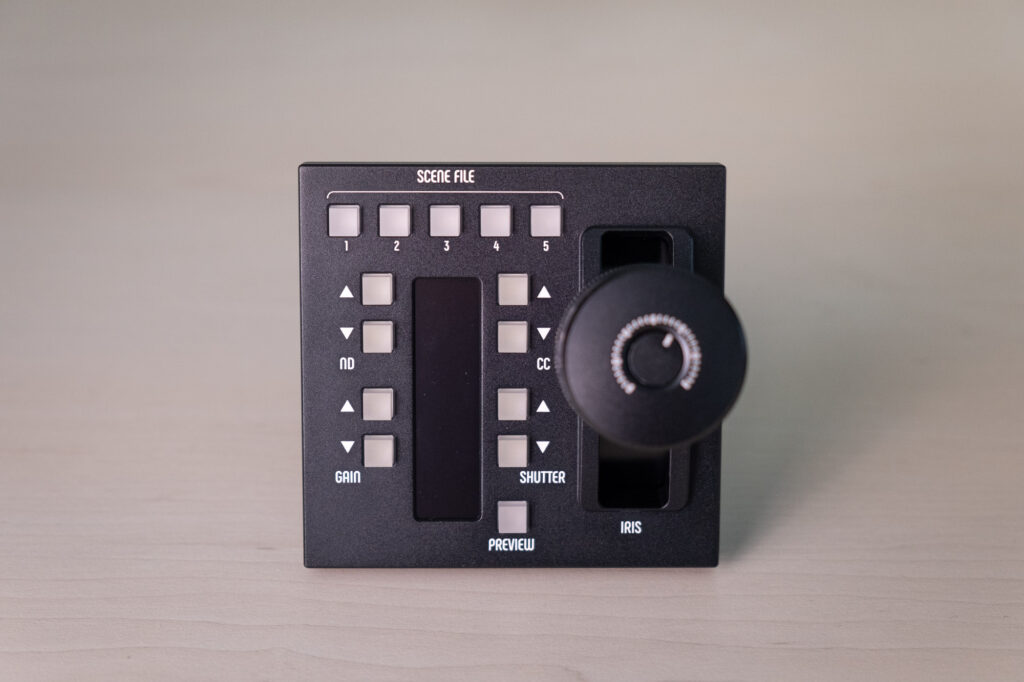 One of our core values at Cyanview is upgradability, for software but also for hardware, and we are pleased to announce that our team worked really hard to also offer the Iris Joystick as an add-on. Cyanview customers who already purchased an RCP can upgrade it to an RCP-J by buying an upgrade KIT.
The RCP-J KIT includes the iris joystick controller and the hardware required to upgrade the "classic" RCP.
How to upgrade ?
We can do it for you

for an additional fee.

You can upgrade it yourself following our DIY Assembly Guide.
New RCP UI
A totally revamp RCP GUI, with a modern interface, is also introduced. The new menu structure allows the implementation of many new functions available in the higher-end shoulder cameras and cine cameras.
Check out our release notes to learn about all the upgrades and latest integrations.
Available now
This is a really exciting time for Cyanview and we would like to thank you for your continued support and loyalty.
Everything is in stock ! If you have any questions about the Cyanview products or pricing, just fill in the contact form on this page.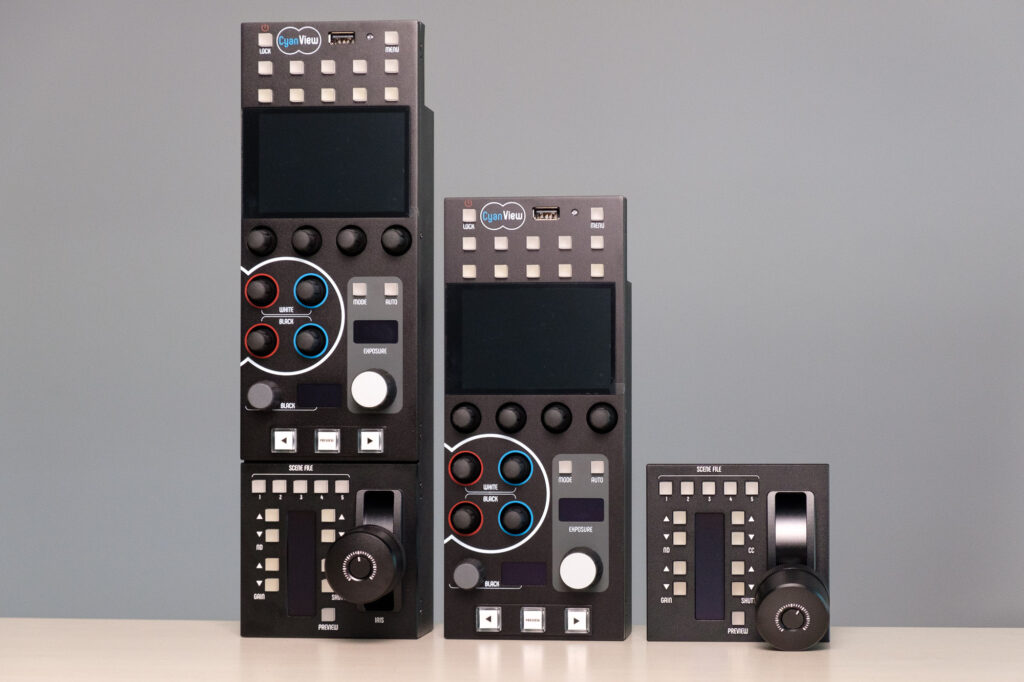 The Cyanview Team
---